Navigating the post holiday downs and creating positive upturns
The holiday banners have come down and the influx of orders and inquiries have slowed. Now what? The post holiday season can seem like a bit of a downer for eCommerce businesses. In this guide, we will delve into two aspects of better handling the off season.
The unfortunate reality of post holiday return fraud and chargeback disputes
Six tips for generating new revenue in the quiet off season months
What is Return Fraud?
Return fraud is when ill-intentioned shoppers take advantage of a store's return policy for personal financial gain. While return fraud is more prevalent in brick and mortar stores, eCommerce businesses should be on the lookout for the following three types of eCommerce return fraud:
Wardrobing
Merchandise Swapping
Friendly Fraud
Wardrobing Fraud occurs when a customer purchases a designer or pricey item with the intention of using it briefly and then returning it for a full refund. Designer dresses, evening wear, tuxedos, high end TVs and electronics are the most popular targets of wardrobing fraud. A woman may purchase a gown for a black tie event, tuck the tags inside the dress, and return it after the affair. Similarly, a large TV or powerful speakers may be purchased for a special event and returned after the occasion.
Merchandise Swapping Fraud is a little more sinister. This type of fraud is committed by unsavory shoppers as a way of keeping their products "up to date." A criminally minded person will purchase the newer version of something they already own and return their old product in the new packaging.
Friendly Fraud is a term used to describe unsubstantiated "Items not received" claims via the chargeback process. A customer disputes a charge on their credit card, untruthfully claiming to have never received their purchase. They feign innocence in hopes of receiving a full refund and not having to pay for their purchase. The customer often justifies their behavior by assuming that the credit card company, whom they view as a large greedy corporation, can "afford" to take a small loss on the order, without realizing that the retailer is the one that actually loses out.
How to Mitigate Return Fraud
A good return policy is vital to every online retailer. The convenience and show of good will that a user friendly return policy provides is beneficial in increasing legitimate customer patronage and trust. However, eCommerce businesses must walk the delicate line of offering a generous return policy without getting abused by customers committing Return Fraud.
Publicizing your generous return policy is good practice, and it encourages customers to complete a purchase with confidence. This can be accomplished by clearly stating your return policy on your website, on your FAQ page, on your checkout page, and including a printout of your return policy in every order.
To deter fraud from occurring, it is advisable to clearly state in your policy the precise conditions of merchandise that are eligible for a refund. For example, items need to be unworn and will be inspected upon return, all sales tags must be attached and intact. A practice many retailers are adopting is attaching tags to side seams or button holes that can't be inconspicuously tucked away and make wardrobing fraud more difficult.
Preventing Merchandise swapping can be done with a few shifts in policy and some education. Requiring documentation, such as a receipt of purchase before a refund is issued, as well as training staff to inspect returns, ensuring the item returned is the same one on the packing slip, can help root out shoppers attempting to swap merchandise.
Issuing tracking numbers to prove delivery of goods is an effective way of mitigating fraudulent 'items not received' claims. Requiring signature confirmation for high value goods can also be an effective method to prevent INR chargeback abuse/Friendly Fraud and can also be used as additional proof to the bank that the package was, in fact, delivered.
If, however, you are noticing an increase in returns, a decrease in the salability of returned items, or inventory inconsistencies, it may be time to upgrade your fraud prevention solution. Being preemptive, as opposed, to reactive, is the most strategic way to get ahead of fraud. An advanced fraud prevention solution is trained to identify and prevent any type of fraud without any heavy lifting on behalf of the merchant.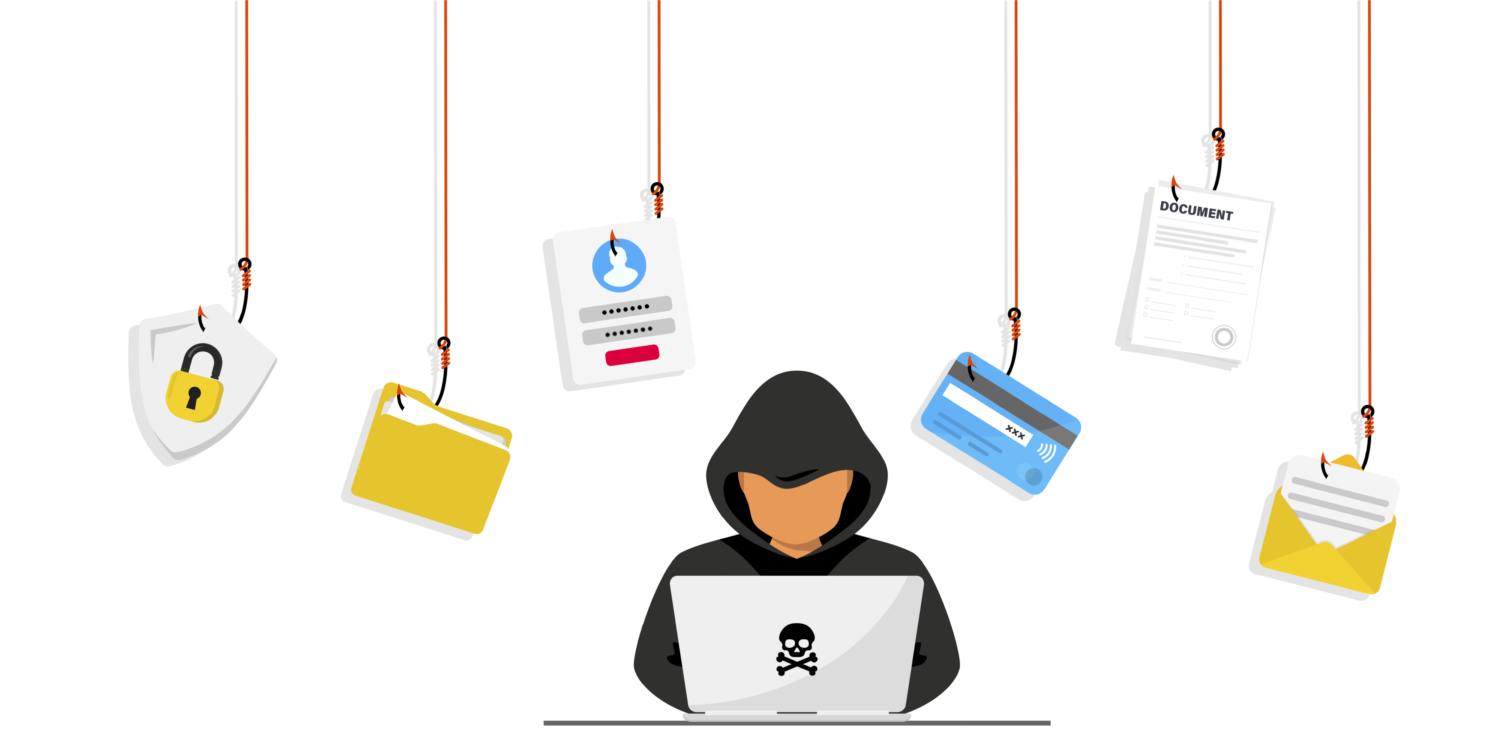 Post Holiday Chargebacks
Being hit with increased chargebacks are a sure sign that your fraud prevention measures need examining. The off season is the perfect time to take an accounting of how much time and money your business spends on fraud and fraud related tasks, such as manual review, shipping delays due to fraud screening, rate of canceled orders, chargebacks, disputing chargebacks, etc. An upgraded fraud prevention solution can relieve your business of all fraud related tasks and liability. The right fraud prevention will work to increase your approval rate and often offers a full chargeback guarantee and chargeback dispute management service.
Six Methods of Increasing Post Holiday Revenue
Now that you've taken stock of the impact of the holiday season, the revenue and fraud losses, let's discuss how you can maximize this time to lift your bottom line.
Take advantage of all new visitors to your site during Q4. Studies show that 96% of first time visitors are "window shopping" and not ready to buy on their first visit. Retargeting first time visitors is a great way to bring them back and turn them into customers.
Send a 'Thank You' offer to all the holiday shoppers who made a purchase on your site this past season. Repeat customers spend 33% more than new shoppers. Use the following tips to make the email most effective.

Send a unique, promo code, and have it auto-load into their shopping cart.
Offer a small gift and automatically add it to their shopping cart. Having an item already in their cart makes adding additional items easier. It also serves the purpose of initiating automatically generated "Cart Abandonment Emails" if they do not complete the order. (Read more about "Cart Abandonment Recovery" HERE.)
Provide offers with extended expiration dates, this can serve to compel shoppers to save your email for later use instead of instantly deleting it.

The New Year often brings new resolutions in with it. Market your products as being able to assist in upholding New Year's Resolutions.
Even after a month worth of holiday promotions, shoppers never tire of a good deal or sale. Now is a good time to clear out old merchandise by offering a clearance, final sale, or BOGO deal.
Most businesses experience a downturn in order volume in Q1. Now is a good opportunity to get attention by introducing a new product or service.
Keep up with your social media presence. Ensure that you are keeping up with new social media channels, like Tik Tok. Being aware of what's new and hot should be part of every company's social media strategy. Tik Tok's popularity has been soaring in recent months and those brands that have been clever about monetizing that traffic have seen incredible impact on revenue and new customer acquisition.
Most importantly, always remember that being proactive is usually more cost effective than being reactive. This is true in regard to your fraud prevention as well as to your marketing. Don't let your brand be forgotten in the off season. Stay vocal, stay current, and stay true to your brand. Happy off-season to you!
Because the internet provides great anonymity and transactions are conducted at arm's length, there exists the unfortunate misconception that online fraud is not really hurting anyone. This deception couldn't be further from the truth. A recent 2021 statistic cited a sobering 15% increase in online retail fraud since before Covid hit the nation, much of it due to bogus chargebacks.
It's not just fraudsters who are at work—using stolen credit card information to make purchases. More and more, businesses are being confronted with waves of friendly fraud. These are customers who, in bad faith, make claims that the items they ordered weren't received, were damaged, or otherwise did not meet their expectations. It's one thing to work out legitimate issues with the merchant; it's another when people deceive banks and repeatedly abuse policies meant to serve the customer.
When the inevitable happens, and you receive a chargeback, whether it's fraud-related or not, if you don't have a strategy for how to dispute the claim with the bank, there's a good chance you're leaving money on the table.
5 Strategies to Help Fight Chargebacks
The following are five strategies to help online retailers fight chargebacks in a way that is most likely to lead to a positive outcome.
1. Education: Know What the Banks are Looking for
When faced with a chargeback, the first step is to counter the claim with the issuing bank. Most institutions have set deadlines and limitations for counter-filings, so it pays to be mindful. A counterclaim must have merit and provide compelling evidence to back it up, tailored to the bank's unique reason codes. Banks can be quite particular about what evidence they are looking for and the format in which it is communicated. They also do not want more evidence than they request in their reason code guidelines. Even something as seemingly mundane as the order in which evidence is listed can represent the difference between a win and a loss. Be clear and concise and avoid emotional responses.
2. Reason Codes that Seem Unreasonable
Many people have a tough time understanding the various banks' reason codes. To make matters more complicated, these codes are dynamic, often evolving based upon consumer expectations and the various card brands. Keeping abreast of all developments is essential in the fight against chargebacks. When submitting a counterclaim, evidence must be submitted to support the reason cited. While this might sound obvious enough, each bank has its own unique and complex set of requirements for what they consider allowable evidence for each reason type.
For example, as part of its overhaul in 2018, credit giant Visa consolidated its twenty-two reason codes into four distinct categories: fraud, authorization, processing errors, and customer disputes, each with its own guidelines. Ensuring that business teams are up to date with major chargeback reason codes is key to helping retailers resolve and win disputes more quickly and consistently.
3. Look for a Win-Win!
A common misconception is that "winning" a dispute in pre-arbitration is a true win. It is not, as it only represents half the battle. Businesses should be aiming for a win-win.
When a merchant decides to dispute a chargeback, they hope that after looking over the evidence, the issuing bank will immediately conclude that the chargeback was illegitimate and reverse it. Unfortunately, that's not always the end of the story, and that's where pre-arbitration comes in.
When moving into the second phase, retailers must submit their case again or accept liability. Furthermore, many merchants erroneously believe that their win rates are higher than they truly are because they are only tracking the initial outcome of their cases without realizing how much revenue they already lost to pre-arbitration. The vast majority of cases that begin with pre-arbitration will ultimately be ruled in the cardholders' favor.
Having a detailed pre-arbitration policy in place that follows a consistent initial response process to avoid arbitration altogether will positively impact your win-win rates. Also, remember that tracking must be an essential aspect of your chargeback strategy. Without proper tracking, it will become impossible to know whether any of your current strategies are working.
4. Ignoring Patterns and Red Flags
Don't lose sight of any patterns, red flags, or troublesome statistics that may suggest an increase in chargebacks. Is there a reason why chargebacks are increasing at this particular time of year (or anytime for that matter?) Are there process changes you can make in your operations or customer support services to reduce the likelihood of future cases? Understanding the various reason codes outlined by banks for chargebacks and how they relate to your business's internal processes will allow for the necessary adjustments in advance of this type of fraud activity. The key is proactivity – anticipate, identify and rectify issues before they translate into lost revenue.
5. Not Tracking Operational Costs
Disputing chargebacks is both time-consuming and a drain on human resources. Often, businesses fail to track the resources dedicated to fighting chargebacks. A business that spends an inordinate amount of time and manpower in the rebuttals it launches, without the results it anticipates, should reevaluate its strategy.
As scheming fraudsters become stealthier, quicker, and more sophisticated in their activities, the threat may seem overwhelming to businesses. The good news is that companies like NoFraud, specialize in anti-fraud strategy and services, including its Chargeback Management service. Save time, money, and brainpower by offloading your entire chargeback management process to NoFraud's expert chargeback specialists. Their seasoned professionals will investigate, assemble evidence, prepare compelling rebuttals, argue before the issuer, and provide you with feedback on avoiding these types of chargebacks in the future.
To learn more about NoFraud's Chargeback Management offerings, visit NoFraud.com.
Automated subscription payments are quite literally the gift that keeps on giving for eCommerce. Once you've acquired a customer, they're much more likely to buy again and again. Especially popular among Millenials, subscription-based businesses are booming in practically every industry, from personal care products to toys to specialty foods.
Unfortunately, the subscription model also carries an elevated risk of chargebacks from fraudulent behavior. Chargeback sources generally fall into two categories: friendly fraud & criminal fraud. Each requires an effective fraud prevention solution. Let's talk about ways you can prevent both.
How to Avoid Friendly Fraud Chargebacks
Friendly fraud is a misnomer. It occurs when a customer buys and receives a product, but then disputes the transaction through their bank. There is nothing friendly about this. The product and shipping fees are lost, and you'll also get hit with a chargeback fee. If the chargeback rate hovers around 0.8%, the fees may set you back thousands of dollars.
It's nearly impossible to eliminate friendly fraud. However, many subscription chargebacks occur when ethical customers simply don't understand the subscription process or forget that renewal was due. You may be able to reach out to such customers before they dispute the transaction. Here's how to reduce those unfriendly friendly fraud chargebacks:
1. Be easy to reach and offer stellar customer service.
According to Verifi, 86% of consumers that filed for a chargeback went straight to their banks without approaching the merchant first. Encourage direct communication with your customers by clearly displaying your customer support information on your website in a prominent location. Provide several convenient ways for them to get in touch (i.e., phone, email, chat, snail mail). When they call, go above and beyond to address their concerns, and cancel their subscription promptly if they ask you to.
2. Make canceling a subscription super simple.
If your cancellation process is confusing, annoying, or time-consuming, your frustrated customers may decide to cut to the chase and call the bank. To avoid this, ensure that canceling a subscription is simple and effortless for them. It's beneficial to add an "Unsubscribe" button or link to the bottom of your emails or display it clearly on your website so that customers don't resort to disputing a charge.
3. Be clear about how a free trial works and when it ends.
Your customers should be kept informed about how long their free trial will last and when they'll be billed. Always send them a message before their trial ends reminding them that they are about to upgrade to the paid version. This will allow them to opt-out if they so choose.
4. Send a courtesy email before filling the first order.
When a customer subscribes, immediately send an acknowledgment email (this can be automated). If the customer has a change of heart or if the subscription purchase was made by mistake, this courtesy notification allows time to cancel. For the business, it mitigates the risk of friendly fraud chargebacks.
5. Notify subscribers before processing their recurring payment.
Subscribers appreciate a reminder message before their recurring payment processes. This can be via email, text message, or whichever way seems the most efficient for your business. It provides a window for them to either prepare for the charge or unsubscribe. While it may be discouraging to see one of your members opt out, the risk of incurring a friendly fraud chargeback is much more detrimental… trust us.
6. Match your billing descriptor to your company or product name.
It's crucial to make your billing descriptor as close to your company name as possible. A "billing descriptor" is the merchant name that appears on your customer's credit card statement next to each transaction. If a customer doesn't recognize that name, they are more likely to dispute the charge.
How to Avoid Criminal Fraud Chargebacks
Data breaches occur almost weekly and stolen credit card information is widely available on the dark web. Fraudsters with sensitive information look for vulnerabilities in an online store's fraud detection system. The subscription platform is an extremely common target because so many transactions happen simultaneously and criminals think that their activity will fly under the merchant's radar. You may benefit from setting up a special fraud detection system specifically for subscriptions.
Although subscription transactions are susceptible to all types of fraud, the most typical scheme we have seen is "triangulation fraud." What is triangulation? This type of fraud involves three parties: the fraudster, the innocent shopper, and the targeted eCommerce store (that's you).
Here's how it works in four steps:
Step one: The fraudster creates an online store (often on eBay or Amazon) and offers high demand items for extremely low prices. In reality, he doesn't have any inventory. He's going to try to scam you into providing these items to the customer for him, instead.
Step two: An innocent, unsuspecting shopper places an order on the fraudulent online store and the fraudster receives payment for the items.
Step three: The fraudster uses stolen credit card data to purchase those same items from your legitimate website and submits the shipping address of the innocent shopper at checkout.
Step four: You ship the items directly to the customer that "purchased" them from the fraudsters online store, who then receives the shipment from you and is none the wiser. Ultimately, the true credit card owner discovers an unauthorized transaction on his or her statement, and the bank issues a chargeback. You are left to deal with the aftermath. In this scenario, you've lost the merchandise (and shipping costs) and incurred chargeback fees (and possible penalties).
How can you protect yourself against criminal fraud chargebacks? Here are some important tips to keep in mind:
1. Look for inconsistencies.

Screen every order for potential signs of fraud. Signals of fraud may include unusual patterns that coincide with credit card fraud, money laundering, or loan fraud. Some signals of fraud may be that the billing address is different from the shipping address, the email address contains an unusual amount of characters, or the order has an AVS mismatch. Monitor any changes in customer details and pay specific attention to phone numbers, emails, and shipping addresses – these could indicate fraud resulting from an account takeover.
For physical products, the period between an order being placed and when it is shipped allows sellers to check for fraud the old fashion way — by manually reviewing the transactions. For digital products like movies, software packages, mobile/cloud-based apps, e-gift cards, and ebooks, however, an automated fraud detection system is a critical tool. Buying digital goods involves an online transaction followed by an instant electronic delivery. There is typically a one-second window to spot and stop a fraudulent transaction. Many digital eCommerce businesses process millions of transactions per day, and when only 0.3 percent of those one-second windows are missed, large financial institutions may suffer losses of $10 million per year or more.
2. Install a fraud prevention service.

Screening orders manually can be a huge drain of time and resources. You may want to consider an automated solution that can do all the fraud vetting for you. Some even offer a chargeback guarantee, which means you'll be compensated if a chargeback does slip through their system.
3. If a chargeback does occur, don't forget to cancel the subscription.

While seemingly an obvious follow-up, we have seen this step missed and the chargebacks keep rolling in.
4. Don't offer a completely free product.

Shy away from offering a completely free product in the hope that some customers will become long term customers. Sometimes fraudsters use bots to create multiple orders in an attempt to get as many free products as possible. Smart tactic, right?
Bots are often used to infect innocent devices or software with malware (malicious software). They are capable of causing major damage to individuals and businesses alike. A bot attack may consist of gathering passwords, identity theft, collecting financial information, DoS attacks, relaying spam, logging keystrokes, opening back doors on the infected computers, and exploiting back doors opened by viruses and worms. Bot attacks are particularly active on Black Friday and Cyber Monday. We recommend that you charge at least a shipping fee to disincentivize this behavior.
Unsubscribe from Subscription Fraud
User-friendly policies and some basic best practices will prevent many instances of chargebacks. What's more, automating your fraud protection process will save you time, money, and labor (not to mention headaches). NoFraud is an option that is compatible with all Bold products. NoFraud's automated fraud detection tools will interface with your integrated payments process and virtually eliminate chargebacks while keeping your approval rate high. If any chargebacks do occur, you'll be fully reimbursed under a Chargeback Protection Guarantee.
To find out more about how NoFraud's AI-powered solution can help your business and to try it for yourself, just send an email to shoshanah@nofraud.com.