Is Shopify's Fraud Tool Costing You Good Sales?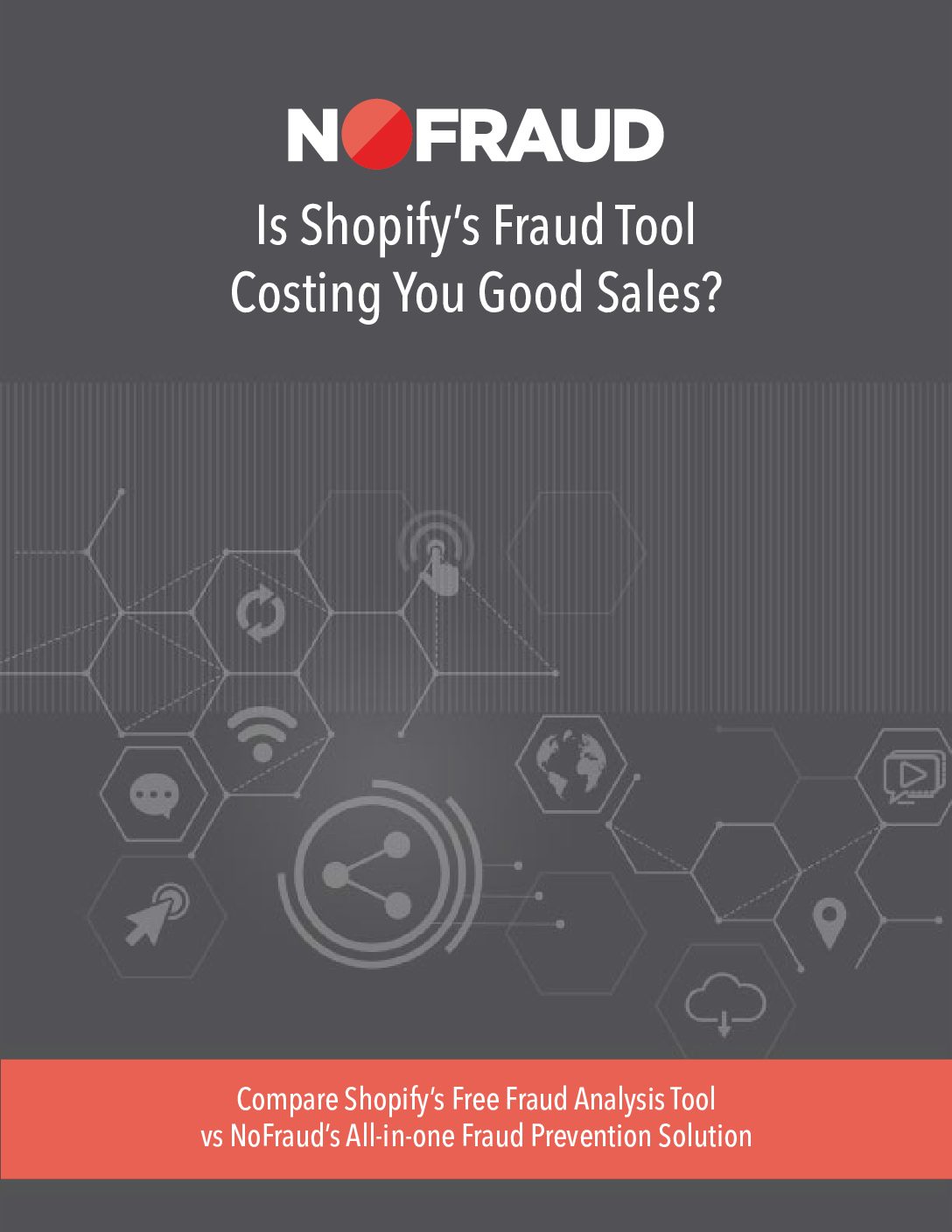 Download our Free eBook
Compare Shopify's Free Fraud Analysis Tool vs. NoFraud's All-in-one Fraud Prevention Solution
In today's competitive eCommerce landscape, precise fraud prevention is a must if companies want to retain a loyal customer base—especially if you're in an industry that is particularly susceptible to fraud. The sad reality is that Shopify's free tool may be hurting you almost as much as it's helping you.
NoFraud collected and analyzed data from over 10 million transactions that have gone through both Shopify's and NoFraud's fraud prevention systems and compared the accuracy of the decisions generated. We're unpacking this data in our eBook.
Things You'll Learn
How false declines affect your business' bottom line
How Shopify's Free Fraud Analysis Tool works
How NoFraud works in comparison to Shopify's tool
How Shopify's Free Fraud Analysis Tool could be costing you money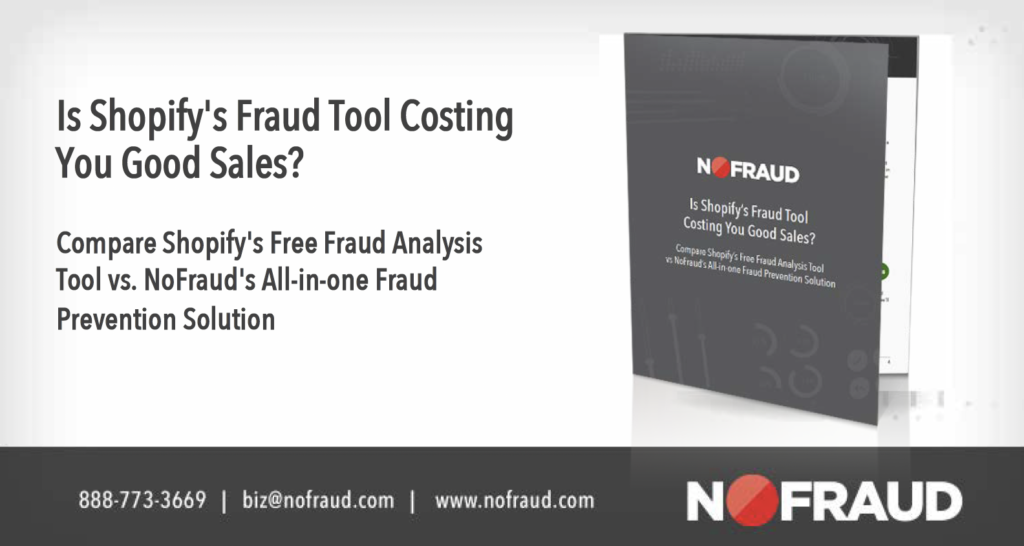 About NoFraud
The Fraud Prevention Solution with Unmatched Attention to High-risk Orders
NoFraud is an eCommerce fraud prevention solution that integrates directly with your eCommerce platform to stop fraud without turning away good customers. We use a combination of powerful analytics, diversified data sources, and expert review to provide accurate pass/fail decisions in real-time with a financial guarantee against fraud-related chargebacks.