Is Full Service Fraud Prevention Right for my Business?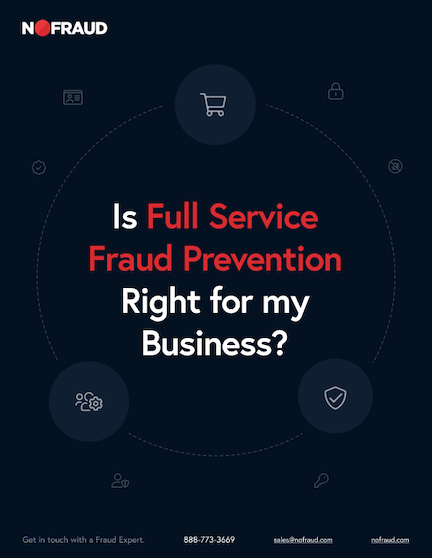 Download our Free eBook
With 59.5% of the world population having access to the internet and with more consumers driven by convenience shopping, it's not surprising to learn that global retail eCommerce sales are projected to reach $4.9 trillion by 2021. However, we also see that global payment fraud is on the rise and will cost merchants $40.62 billion in losses by 2027.
This eBook will examine some of the ways eCommerce businesses can protect themselves against fraud.
Some other things you'll learn:
How to protect your business against chargebacks
What is friendly fraud and how to prevent it
How to improve approval rates and eliminate manual review
How your eCommerce site can reduce cart abandonment