Five Signs It's Time to Start Using Fraud Software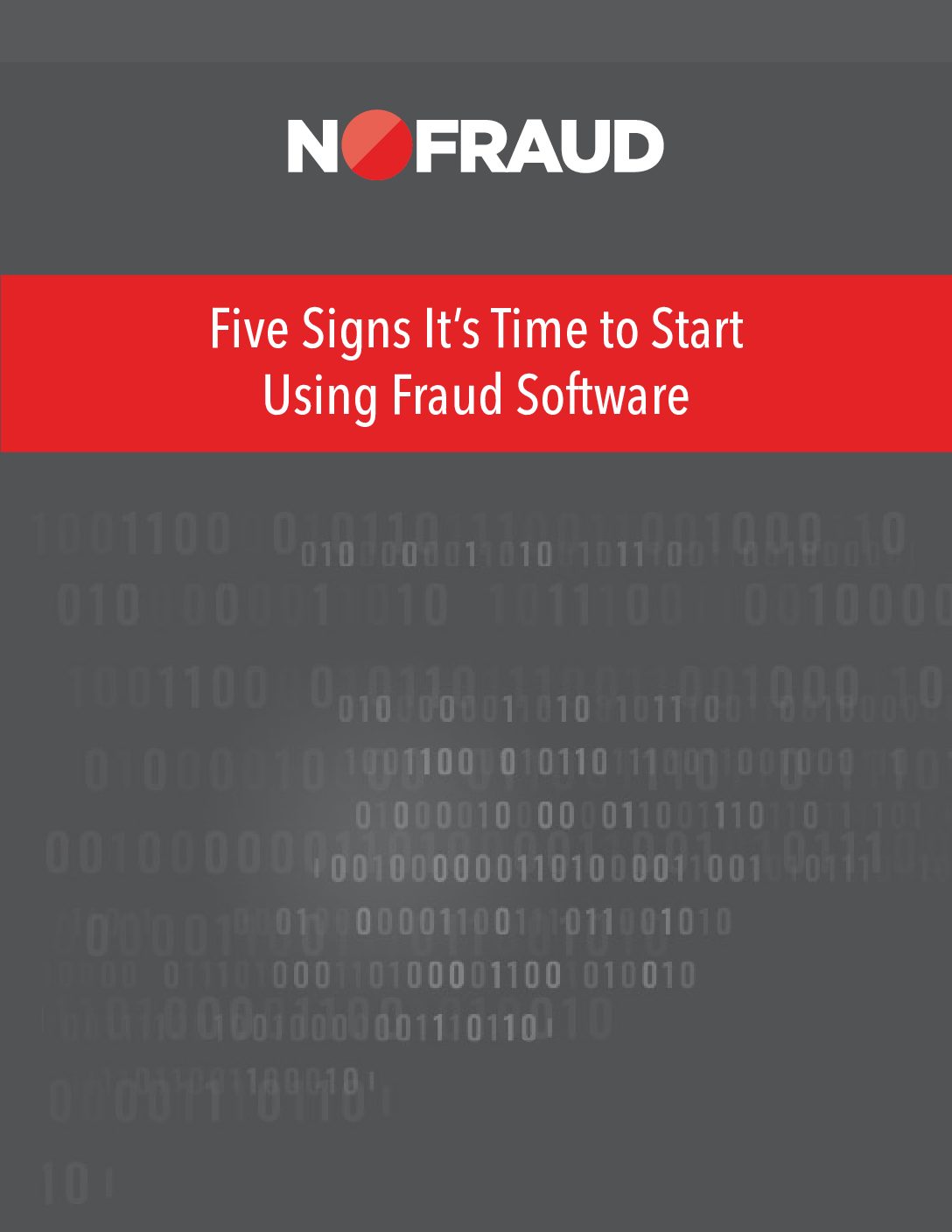 Download our Free eBook
Nothing is more frustrating than getting excited about the growth of your company's revenue, only to be crushed by an onslaught of chargebacks and other fraud costs.
Investing in a fraud prevention solution involves a lot of self-reflection and research. That's why we broke it down for you, with 5 great indicators that it may be the right time for your business to invest in fraud prevention.
Things You'll Learn
How to evaluate & measure your business' growth and setbacks
5 indicators to look out for as your business grows
When the right time is to invest in fraud prevention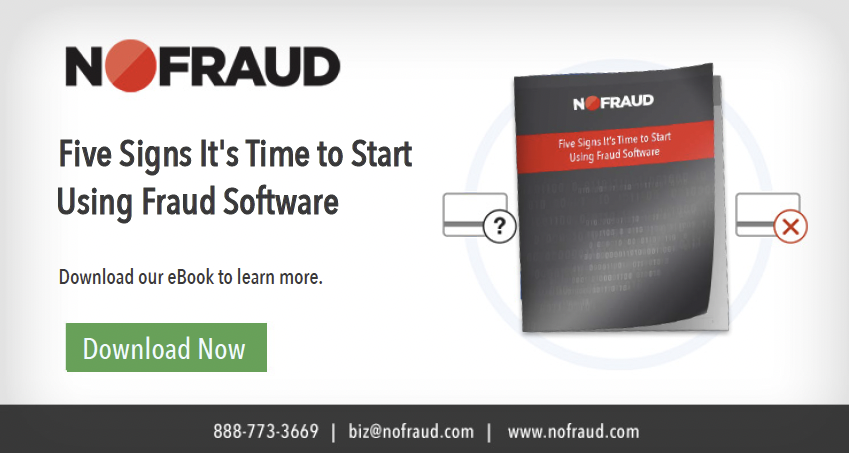 About NoFraud
The Fraud Prevention Solution with Unmatched Attention to High-risk Orders
NoFraud is an eCommerce fraud prevention solution that integrates directly with your eCommerce platform to stop fraud without turning away good customers. We use a combination of powerful analytics, diversified data sources, and expert review to provide accurate pass/fail decisions in real-time with a financial guarantee against fraud-related chargebacks.