Conversions! Conversions! Conversions! Getting more customers through checkout.
The continuing rise of the eCommerce market has Equity analysts at Morgan Stanley projecting that eCommerce can increase from $3.3 trillion today to $5.4 trillion in 2026.
"We believe that the Covid-driven [eCommerce] bump will not flatten, and future eCommerce growth will reach 27% of retail sales by 2026. Across the world, we have yet to see a ceiling for eCommerce penetration."

Brian Nowak, an equity analyst covering eCommerce in the U.S.
The exploding growth of eCommerce is great news for online sellers. However, unlike in-person shopping where physical effort is expended in getting to the store, browsing aisles, adding items to a cart, and standing in line, visiting a website is as effortless as the tap of a finger. Comparing inventory, prices, and shipping options among many websites offering the same product has become a standard practice for online shoppers. Hence, the vast majority of visitors to online stores will not complete a purchase.
Extensive research conducted by Baymard Institute into the causes of shopping cart abandonment enumerates the many reasons why a shopper may add items to a cart but not complete a purchase, or initiate a checkout but abandon it mid-process.  What's even worse than losing a customer mid-checkout, is to have a shopper complete a purchase only to be declined post transaction due to false suspicions of fraud. 
Fortunately, there are resources to help eCommerce merchants motivate more customers to initiate a checkout and usher them quickly and easily through checkout. Providing shoppers with a seamless journey will have a significant impact on conversion rates.
An approach to increasing conversions and approvals is using a simple checkout upgrade created by NoFraud.
6 Ways to Initiate and Complete More Checkouts
1. Display payment shortcuts at the cart.
While 58.6% of US online shoppers have abandoned a cart within the last 3 months because they were just browsing and not ready to buy, the fact that they bothered to add an item to a cart confirms the consumer's interest in a particular item. This presents merchants with an ideal opportunity to incentivize a customer to initiate a checkout at that moment and demonstrate how little effort it would take to acquire the desired item.

Third party payments and digital wallets have simplified the purchasing process for many consumers. Merchants can incentivize shoppers to check out by simply displaying all accepted third-party payment options as soon as an item is added to a cart. Instead of waiting for a customer to reach the payments section of the checkout to discover whether or not their preferred payment is accepted, putting payment shortcuts right at the cart demonstrates to shoppers how easily they can simply pay and go.
2. Don't require customers to commit to a relationship.
Shoppers want to shop, not create accounts with merchants. Creating login credentials and remembering passwords is a major deterrent to shoppers. Merchants, too, want shoppers to shop, but they also want to forge a connection with shoppers in the hopes of acquiring their loyalty and future business. This dual motivation for requiring customers to create a store account is often counterproductive leading to 24% of checkout abandonments. Not requiring an account setup or offering a guest checkout can encourage many shoppers to initiate a checkout.
Once an order is completed, merchants can give shoppers the option to set up an account retroactively. A smooth, frictionless checkout is a great way to convince shoppers that your store is worth their loyalty!
3. Provide the shortest checkout time.
One Page
Few shoppers feel motivated to get on a line that stretches around the corner to get to the cash register, the same is true for online checkouts. When a customer reaches checkout, you want to assure them that the process will be quick and easy. Offer an uncluttered, simple, one-page design so that everything the customer needs to complete the purchase should be obviously displayed from the get-go.
Less is More
Instead of requiring 24 fields to be completed, which is the industry average, fields can be eliminated and/or combined to as few as five fields.
Auto-Fill
Auto-populate personal information and preferences for returning customers or those recognized from a global network. This can shorten their checkout to just one click.
4. Give your customers everything they need to stay focused on checking out.
Help shoppers keep their eye on the prize by displaying cart and pricing alongside checkout, as well as helpful links such as your store's return policy. This will prevent a common scenario where a shopper leaves the checkout page to double-check the color or size of an item or in search of the store's return policy and doesn't return to complete the purchase.
5. Reduce abandonment on mobile devices.
In the US, mobile phone shoppers had the highest cart abandonment rate,(80.5%), followed by tablet shoppers (71.6%) and desktop shoppers (67.8%) (Kibo, 2021). Whether your customers are shopping from a desktop, tablet or mobile device, ensure that their experience is smooth and easy on the eyes regardless of the size of their screen. Omnichannel optimization can significantly reduce checkout abandonment due to poor design.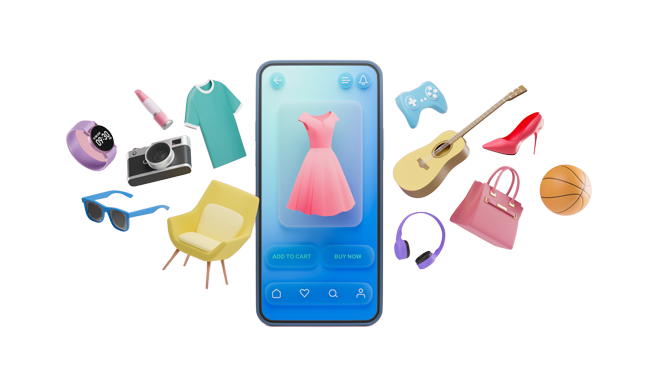 6. Maximize approvals by screening orders for fraud in real-time.
Fraud prevention technology built into checkout removes numerous layers of friction for your customers and dynamically adapts fields in real-time to ensure every legitimate order is captured. Customers are prompted to re-input incorrect or mismatched information, significantly reducing false declines, and only high-risk shoppers are required to provide additional information delivering the industry's highest approval rates.
Takeaway
A quick, efficient checkout not only facilitates increased conversions in the short term but creates great customer experiences that encourage shoppers to keep coming back to your site. According to PaySafe, 44% of shoppers choose where they shop based solely on the checkout experience.
You can increase your conversion rate by eliminating friction and providing customers with a quick seamless checkout. Instead of treating every shopper like a potential fraudster, let your checkout weed out the criminals and enable your eCommerce business to treat all your legitimate customers with trust and respect. In addition to recommending your site to others and leaving positive feedback, a happy customer is a repeat customer!