Fraud and the fear of fraud is a thorn in the side of every eCommerce business. While certain industries are more attractive to fraudsters, fraud in every industry is inevitable. At some point or another, every online shop gets to sample the bitter taste of fraud and chargebacks.
The good news is that fraud prevention is becoming better and better and most eCommerce businesses have wisened up and implemented a fraud prevention system, typically, in a combination of many restrictive gateway filters and some manual review performed on a subset of orders. As long as a business is identifying and blocking fraud, they may feel victorious over the problem and a sense of relief. Unfortunately, many businesses err in that thinking and are actually paying a way steeper price than they realize.
So what should a business be on the lookout for once chargebacks have ceased and things seem quiet on the "fraud end" of things?
The biggest mistake an eCommerce business can make when implementing a seemingly bulletproof fraud prevention strategy, is not considering its impact on false positives, or as it's known in the industry, false declines. According to "LexisNexis True Cost of Fraud Study,"over half of eCommerce declined orders are false declines.
What is a False Decline?
A false decline is when an order is erroneously flagged as fraudulent, when it is, in fact, a legitimate customer with a good explanation for the data discrepancy. The damage of false declines has the following short and long term effects:
An immediate monetary loss: the profit on the order
32% of customers will not return to a site once they have been declined. (source: JavelineStrategy) All future interactions with that customer are lost as well.
A falsely declined shopper may feel slighted or triggered and is likely to leave a negative review or 1-star rating. Ouch. The ripple effect of negative comments can affect other sales as well. According to Finances Online research: 92% of customers will abandon a cart due to negative reviews.
How do I know if my current fraud rules are causing false declines?
Review your current fraud prevention methods. As a rule of thumb, the more rigid a rule is, the more likely false declines are to accrue. For example, the most common rule merchants implement at the payment gateway is to decline all orders with an AVS N result, meaning that the billing address input on the order doesn't match what the bank has on file. While seemingly a good idea, statistics prove otherwise.
According to NoFraud's data, 3.6% of all eCommerce shoppers put in the wrong billing address when they check out. 91.9% of those orders are from legitimate customers. While some may try to re-input their billing address and successfully check out, most will likely move on and find another store to shop with.
The second, and very telling indication, would be customer feedback. Angry emails from shoppers about orders being canceled can be a good sign that they were falsely declined due to rigid fraud rules.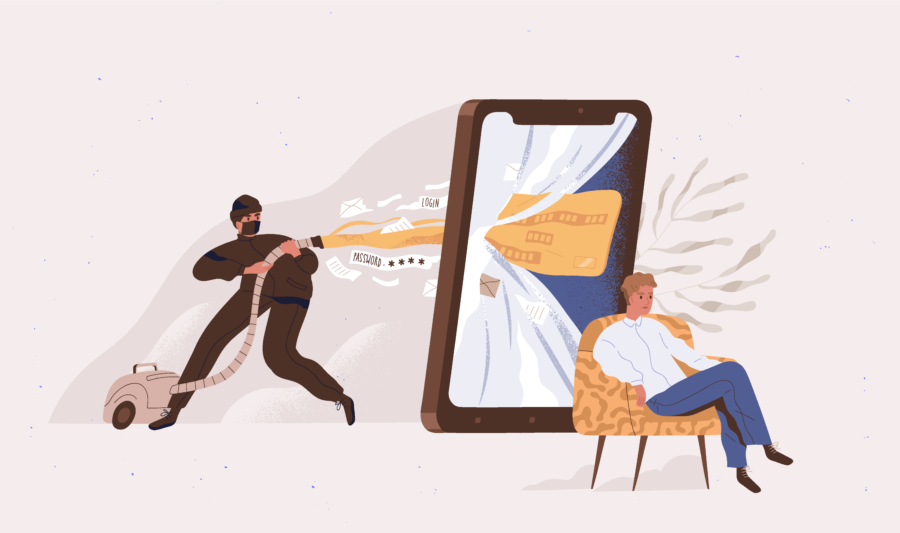 How can a business mitigate these losses and improve customer relationships?
MRC's 2021 Global Fraud Survey shows 68% of member merchants have prioritized improving their customer experience. Happy customers are good for business! Unfortunately, the opposite is true as well.
The first thing businesses can do to mitigate false declines and maintain good customer relations is to be as least restrictive as possible in fraud threshold settings. Avoid "blunt force rules" such as declining all orders with International cards. Instead, review those orders more carefully and learn how to validate orders with slightly elevated risk.
The second step is to manually review a subset of risky orders before canceling them. While glaringly obvious fraudulent orders should be automatically canceled, it is better to push a medium-high risk order to manual review and later cancel it if it's found to be fraudulent, than to cancel it outright. A great way to determine the legitimacy of an order is to reach out to the customer via email, text or phone. Customers respond well to an extra measure of review and it's a great way to assess the legitimacy of the order.
The third step is to have an apology email prepared and a way for customers to resubmit a canceled order frictionlessly. This would be a last resort in calming an insulted customer who was falsely declined, and making it easier for them to replace the order. If possible, an incentive may go a long way in sweetening the deal and repairing the relationship. A discount or free shipping are great incentives.
Finally, as a business scales, it is important to take stock of the following:
How much time and energy is being invested into manual review and customer service interactions due to false declines or in preventing false declines
Is manual review holding up fulfillment and shipping of orders
Answering these questions will help eCommerce businesses ascertain when it is time to upgrade to a fully managed fraud prevention solution. Outsourcing fraud prevention to a third party can save you time and money, by relieving you of all fraud rule building, manual review and fraud liability. ,
To learn more about how NoFraud has been protecting thousands of businesses globally from fraud liability, including brands such as Burton Snowboards and Pat McGrath, click here.