Black Friday. Cyber Monday. Giving Tuesday. Cyber Week. Cyber Month…
What was initially introduced as an eCommerce solution to the traditional brick-and-mortar American day-after-Thanksgiving discount shopping phenomenon has inflated into an online shopping frenzy that can last for months.
Showing no signs of slowing down, this year is poised to be another bountiful one for online vendors, as emerging Covid-variants continue to keep consumers shopping from the safety and convenience of their living rooms, home offices, and mobile devices.
While EMV chip cards have proven to reduce credit card fraud for in-store retail sales by up to 80%, fraud attacks on eCommerce transactions, especially those using e-gift cards, are on the rise in a big way. And that is not the only threat.
6 Tips To Prepare For Cyber Holidays
How can businesses and consumers prepare ahead of what has become the busiest online shopping season of the year?
1. Be Proactive
Risk and crisis management do not start on Cyber Monday. Every business should have a comprehensive plan that considers peak online sales periods like the November-December holiday shopping rush.
Engaging a professional anti-fraud service well in advance is not just prudent; it's good business and will help ensure that your online operations are maintained safely and securely throughout the year.
2. Security. Security. Security.
Did someone say Security?
An online business' security is key, and that can mean many things. For starters, every eCommerce site must have a valid, verifiable, and up-to-date SSL certificate. Not only will that offer a series of assurances and protections for your customers, but it will also instill a sense of trust that your business is professional and accountable. At a time when new enterprises are sprouting up and creating new competition at a dizzying pace, this is a basic step to be taken and maintained.
Some examples of key strategies businesses should employ to ensure security when interacting with consumers:
Multi-factor authentication for the login process
Security plug-ins, such as those offered by WordPress
The use of third-party payment processing systems
Internet seals, such as VeriSign
Privacy strategies to protect your consumers
Internally, every business should consider which employees have access to which sectors within the business – financial records, consumer information, inventory lists, security protocols, etc. – both online and in-person.
3. Turn to The Cloud
During peak sales months, website traffic increases multi-fold, and business resources are stretched to the max. One way to help meet the expanded demands of the season is by taking advantage of Cloud strategies wherever possible.
By relying upon horizontal scaling solutions, businesses will be better equipped to handle potential cyber-attacks and the increased sales flow. Once a business has returned to its normal ebb, they may revert to their normal operating footprint.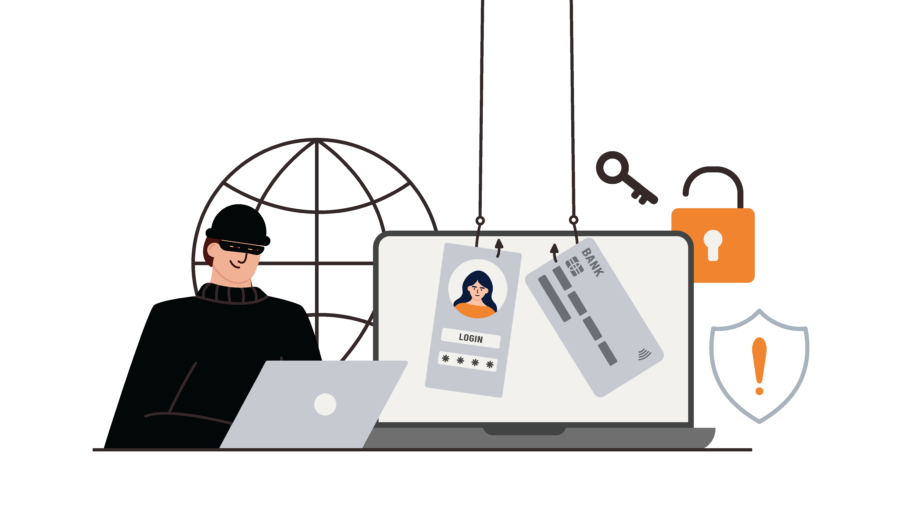 4. Consolidate for Unified Commerce
Throughout history, commerce was largely conducted in person. Within the last number of decades, it evolved into a faceless, impersonal practice that transpires at arm's length through the internet. Today, a paradigm shift to what has become known as "unified commerce," the use of a technology platform to combine in-store, mobile, and eCommerce business, has taken hold.
In fact, a study conducted by well-known retail consulting firm Boston Retail Partners found that 81% of the companies surveyed took a unified commerce approach as of last year. Why is this important? While both in-store and online security and authentication mechanisms have been in play for some time, they have functioned independently of each other, drawing on their own unique channels and data sources.
In today's rapid-fire world of options, consumers can now choose from various blended options – pay online, pick up curbside, or have delivered. Pay in-store and have items delivered at a later date. Purchase something in-store and then order an accessory to the item slightly later from home, online.
Earlier platforms designed to detect suspicious activity no longer work as effectively in this multifaceted environment. A single, consolidated approach to fraud prevention and management that pulls data from all available sources and channels is what will provide the sophistication now needed in today's more complex retail reality. If your business hasn't done so already, now is the time to explore your options for a robust fraud prevention solution with an experienced servicer.
5. Battle of the Bots
Know thine enemy.
Have you ever heard of bots? They are the "web robot" software apps designed to run automated tasks over the internet, increasingly for malicious reasons, such as in the cases of malware bots and ad fraud bots.
Note that not all bots are bad; there are good bots too, such as Google bots or scraper bots, designed to aggregate information for consumers to improve their online shopping experience. Bot awareness—the good, the bad, and the ugly—is essential to anyone involved in the retail industry.
Bots run by fraudster "masters" aim to disguise themselves as legitimate traffic and wreak havoc on a business's holiday ad campaigns. They waste dollars earmarked for real advertising as they divert ads to other bots instead of real consumers or even generate DDos (Denial of Service) or ransomware attacks during a most vulnerable and potentially lucrative time of year. Competitors could potentially flood a website with malicious bots aimed at disrupting service, re-routing traffic, flooding a website, stealing consumer or other proprietary information, or manipulating pricing schemes.
With studies attributing an astounding nearly 50% of all web traffic to bots of all kinds, it is critical to engage an experienced servicer like NoFraud.com to sift through and detect the beneficial bots for retailers, while effectively blocking out those that are malicious. During peak traffic spikes synonymous with the holiday season, it makes good sense to get this into place well ahead of time.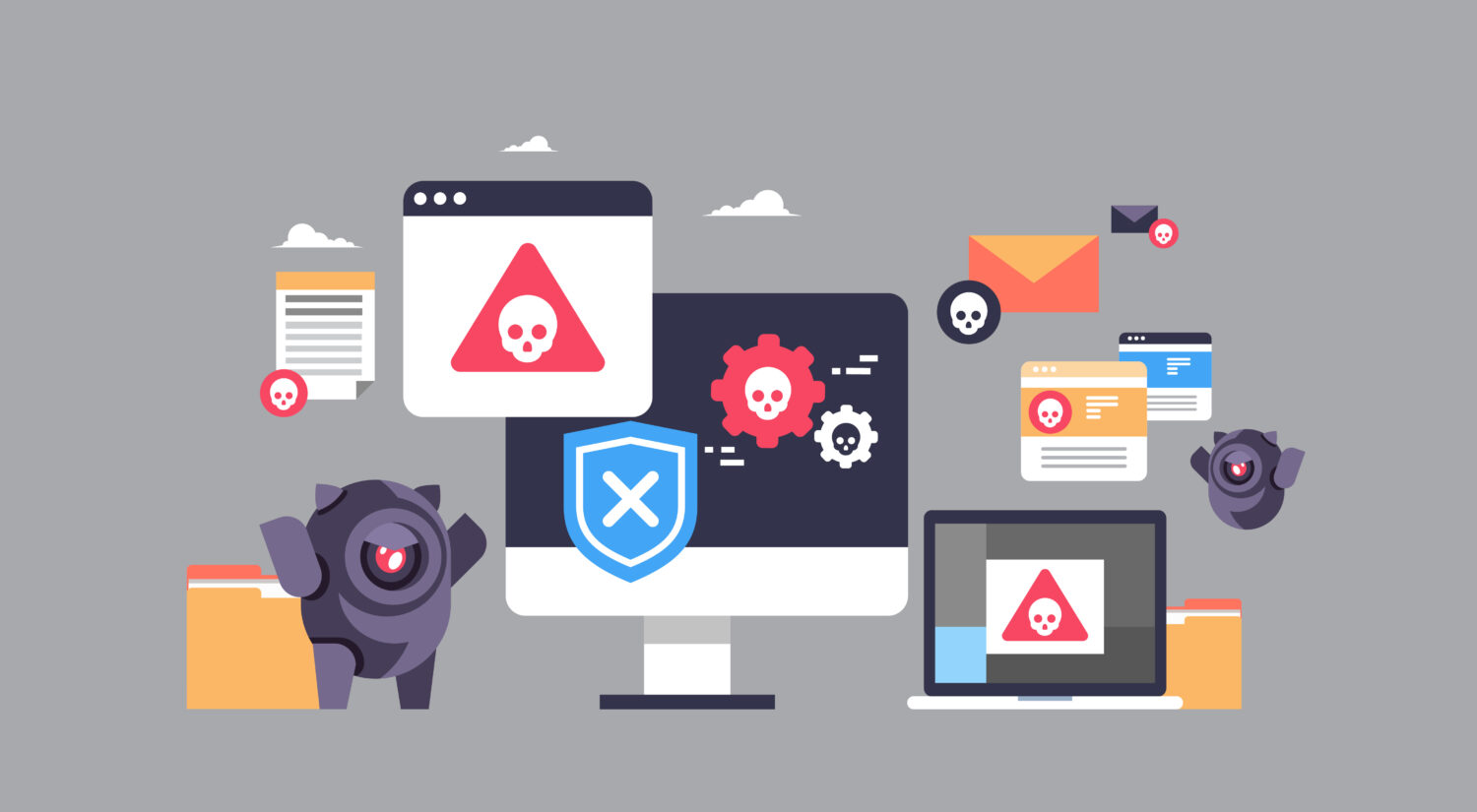 6. Remove Friction from Sales
Some businesses overshoot their security protocols and implement extreme security measures that ultimately turn away would-be customers, or at the very least, cause a level of friction between them, reducing the consumer-centric model most retailers aim for. They do this in an effort to deter fraudulent activity, which in fact costs retailers a painful $9 billion in losses every year.
What is even more surprising, though, is that false positives, such as when retailers reduce their threshold for declines, due to spiking traffic during holiday seasons, cost online businesses a whopping $180 billion in losses. An anti-fraud solution must take this all into account, obviously preventing fraudulent transactions, but even more importantly, removing the friction that might impede legitimate ones.
While not an exhaustive list, these steps are some of the key strategies to help retailers prepare for what's shaping up to be a rigorous 2021 Cyber Monday and beyond. NoFraud.com offers solutions to combat the threats expected to peak during this time of year and ensure that legitimate sales are processed at a maximum rate with optimal consumer satisfaction. Contact us today for a consultation and to see how our solutions will help your business capitalize on the coming holiday season.
A Final Word for Consumers
And consumers, what about you? While the scope of this post is aimed at retailers, the following are a few notes on best practices for anyone interested in shopping online in general, and especially during the holiday shopping season.
Make sure that your device is up to date with appropriate anti-virus software.
Never shop or share personal information over an unsecured Wifi hotspot. You will know that it is not secure if it does not require a password to access it.
Look for the padlock icon on your browser bar or make sure that the retail site you are in is legitimate and is the real one you intended to visit. Its URL should begin with "shttp" or "https." Oftentimes, fraudsters will divert unknowing website visitors to mirror sites that are malicious in nature.
Spend a few minutes reading through a website's privacy policy so that you will understand if and how your personal information will be used or shared with a third party.
Keep a record of all transactions and verify all credit and debit card statements to ensure accuracy. Immediately report any errors, discrepancies, or surprises.
And most of all, enjoy your shopping experience. Now more than ever in history, the world is literally open to us, and we can enjoy the wares from just about anywhere on earth.
Shop safely and securely and happy holidays!