An Open-Eyed Approach to Fraud Ahead of Valentine's Day
There is nothing romantic about fraud, yet it begs the question as to why Valentine's Day and cybercrime are increasingly intertwined as the most unlikely of bedfellows.
Valentines Day and Online Fraud
The period leading up to the International Day of Love is fast emerging as one of the year's most active for online fraud. But why? What is it about Valentine's Day that makes it so appealing for prolific fraudsters, and why are merchants more vulnerable and open to attack at this time?
For starters, do you remember being in love? That silly, light-headed feeling of possibility and frivolity that causes one to let their guard down is real, and all too often people act upon the dreams they wish to believe. When illegitimate sources send out fake and fraudulent advertisements, promotions, and offers, dripping with promises and incentives and often mirroring real well-known businesses and brands, all in the name of love of course, consumers are quick to trust the façade, and fall prey to malevolent tricks.
These tactics can appear via email, social media, and even web banners, and actually occurred when an international cybercrime group impersonated the popular Pandora jewelry company, a popular destination for Valentine's Day. Consumers were duped into handing over their private information and hard-earned cash believing that they were purchasing real goods from the high-end brand-name provider. Imagine their dismay when gifts never arrived at their intended destinations, or when they found out they were exploited, all in the name of love. Talk about heartbreak…
Jewelry and Luxury Gifts are a High Risk for Cyber Crime
Jewelry and luxury gift providers in general are at especially high risk around this time of year, as couples seek romantic and meaningful gifts for one another. Besides the risks of impersonation and mirroring, cyber criminals will leverage this busy period for their benefit by stymying e-commerce platforms with volume cyber-attacks to overwhelm and jam online business operations.
Compounding this threat, often online merchants will genuinely become frazzled by the increased traffic surrounding February 14th and are unprepared to meet the demand for manual transaction reviews. Whether they simply cannot handle the flow and allow fraud to penetrate their efforts or have hired inadequately trained or unmotivated temp workers to assist in the overages, fraudsters are aware and prepare to wage cyberbattles accordingly. Perhaps all is not fair in love and war after all.
Both vendors and consumers will be targeted surrounding Valentine's Day, and the public can expect to encounter a variety of fraudulent promotions that apply an array of phishing and pharming techniques. A good rule of thumb is, if it appears too good to be true, unfortunately, it probably is, and buyers ought to beware.
For vendors, it can be tricky, as some of the most suspicious actions that may traditionally trigger fraud alerts are more likely to be legitimate transactions this time of year. Case in point, unmatching billing and shipping addresses, even countries apart. Normally, something like that would raise a red flag, but when it comes to Valentine's Day, love knows no borders, and it is common for people to purchase gifts for their loved ones many miles away. Expedited shipping due to last minute purchases of passion are also common around this time, even though under typical circumstances those sorts of sales might demand a second look.
Examining another angle, with the uptick in online traffic, vendors may relax their fraud detection systems to allow for more sales, and, hoping to reduce friction among customers, aim to mitigate the risk of false declines, especially for first-timers. That leaves their systems porous and vulnerable to attacks of all sorts. It is a delicate balance, yet is one that can be met with comprehensive anti-fraud solutions, like NoFraud, that leverages AI and an array of sophisticated strategies to meet and neutralize the most cunning of cyberthreats, even during this season, which often creeps up on people and fuels the risks typified by the "last minute rush."
While they say that "love is blind," it really pays for both vendors and consumers alike to open their eyes wide to the risks of cyber fraud, especially this time of year.



To learn more how your business can prepare and protect itself and its customers ahead of Valentine's Day, visit NoFraud.com.
In Running Insight's latest podcast episode, our very own Senior Product Marketing Manager Leah Langston talks about running retail fraud and online customer experience.
Running Insight Live Podcast: Season Two, Episode Two

Did you know athletic footwear is one of the top retail categories for online fraud? Leah shares why that it is and what stores can do to prevent it, while at the same time ensuring customers have an excellent, secure online buying experience.
Listen to the episode here.
Black Friday. Cyber Monday. Giving Tuesday. Cyber Week. Cyber Month…
What was initially introduced as an eCommerce solution to the traditional brick-and-mortar American day-after-Thanksgiving discount shopping phenomenon has inflated into an online shopping frenzy that can last for months.
Showing no signs of slowing down, this year is poised to be another bountiful one for online vendors, as emerging Covid-variants continue to keep consumers shopping from the safety and convenience of their living rooms, home offices, and mobile devices.
While EMV chip cards have proven to reduce credit card fraud for in-store retail sales by up to 80%, fraud attacks on eCommerce transactions, especially those using e-gift cards, are on the rise in a big way. And that is not the only threat.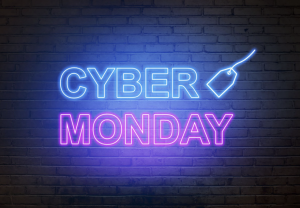 How To Prepare For Cyber Holidays
How can businesses and consumers prepare ahead of what has become the busiest online shopping season of the year?
Be Proactive
Risk and crisis management do not start on Cyber Monday. Every business should have a comprehensive plan that considers peak online sales periods like the November-December holiday shopping rush.
Engaging a professional anti-fraud service well in advance is not just prudent; it's good business and will help ensure that your online operations are maintained safely and securely throughout the year.
Security. Security. Security.
Did someone say Security?
An online business' security is key, and that can mean many things. For starters, every eCommerce site must have a valid, verifiable, and up-to-date SSL certificate. Not only will that offer a series of assurances and protections for your customers, but it will also instill a sense of trust that your business is professional and accountable. At a time when new enterprises are sprouting up and creating new competition at a dizzying pace, this is a basic step to be taken and maintained.
Some examples of key strategies businesses should employ to ensure security when interacting with consumers:
Multi-factor authentication for the login process
Security plug-ins, such as those offered by WordPress
The use of third-party payment processing systems
Internet seals, such as VeriSign
Privacy strategies to protect your consumers
Internally, every business should consider which employees have access to which sectors within the business – financial records, consumer information, inventory lists, security protocols, etc. – both online and in-person.
Turn to The Cloud
During peak sales months, website traffic increases multi-fold, and business resources are stretched to the max. One way to help meet the expanded demands of the season is by taking advantage of Cloud strategies wherever possible.
By relying upon horizontal scaling solutions, businesses will be better equipped to handle potential cyber-attacks and the increased sales flow. Once a business has returned to its normal ebb, they may revert to their normal operating footprint.
Consolidate for Unified Commerce
Throughout history, commerce was largely conducted in person. Within the last number of decades, it evolved into a faceless, impersonal practice that transpires at arm's length through the internet. Today, a paradigm shift to what has become known as "unified commerce," the use of a technology platform to combine in-store, mobile, and eCommerce business, has taken hold.
In fact, a study conducted by well-known retail consulting firm Boston Retail Partners found that 81% of the companies surveyed took a unified commerce approach as of last year. Why is this important? While both in-store and online security and authentication mechanisms have been in play for some time, they have functioned independently of each other, drawing on their own unique channels and data sources.
In today's rapid-fire world of options, consumers can now choose from various blended options – pay online, pick up curbside, or have delivered. Pay in-store and have items delivered at a later date. Purchase something in-store and then order an accessory to the item slightly later from home, online.
Earlier platforms designed to detect suspicious activity no longer work as effectively in this multifaceted environment. A single, consolidated approach to fraud prevention and management that pulls data from all available sources and channels is what will provide the sophistication now needed in today's more complex retail reality. If your business hasn't done so already, now is the time to explore your options for a robust fraud prevention solution with an experienced servicer.
Battle of the Bots
Know thine enemy.
Have you ever heard of bots? They are the "web robot" software apps designed to run automated tasks over the internet, increasingly for malicious reasons, such as in the cases of malware bots and ad fraud bots.
Note that not all bots are bad; there are good bots too, such as Google bots or scraper bots, designed to aggregate information for consumers to improve their online shopping experience. Bot awareness—the good, the bad, and the ugly—is essential to anyone involved in the retail industry.
Bots run by fraudster "masters" aim to disguise themselves as legitimate traffic and wreak havoc on a business's holiday ad campaigns. They waste dollars earmarked for real advertising as they divert ads to other bots instead of real consumers or even generate DDos (Denial of Service) or ransomware attacks during a most vulnerable and potentially lucrative time of year. Competitors could potentially flood a website with malicious bots aimed at disrupting service, re-routing traffic, flooding a website, stealing consumer or other proprietary information, or manipulating pricing schemes.
With studies attributing an astounding nearly 50% of all web traffic to bots of all kinds, it is critical to engage an experienced servicer like NoFraud.com to sift through and detect the beneficial bots for retailers, while effectively blocking out those that are malicious. During peak traffic spikes synonymous with the holiday season, it makes good sense to get this into place well ahead of time.
Remove Friction from Sales
Some businesses overshoot their security protocols and implement extreme security measures that ultimately turn away would-be customers, or at the very least, cause a level of friction between them, reducing the consumer-centric model most retailers aim for. They do this in an effort to deter fraudulent activity, which in fact costs retailers a painful $9 billion in losses every year.
What is even more surprising, though, is that false positives, such as when retailers reduce their threshold for declines, due to spiking traffic during holiday seasons, cost online businesses a whopping $180 billion in losses. An anti-fraud solution must take this all into account, obviously preventing fraudulent transactions, but even more importantly, removing the friction that might impede legitimate ones.
While not an exhaustive list, these steps are some of the key strategies to help retailers prepare for what's shaping up to be a rigorous 2021 Cyber Monday and beyond. NoFraud.com offers solutions to combat the threats expected to peak during this time of year and ensure that legitimate sales are processed at a maximum rate with optimal consumer satisfaction. Contact us today for a consultation and to see how our solutions will help your business capitalize on the coming holiday season.
A Final Word for Consumers
And consumers, what about you? While the scope of this post is aimed at retailers, the following are a few notes on best practices for anyone interested in shopping online in general, and especially during the holiday shopping season.
Make sure that your device is up to date with appropriate anti-virus software.
Never shop or share personal information over an unsecured Wifi hotspot. You will know that it is not secure if it does not require a password to access it.
Look for the padlock icon on your browser bar or make sure that the retail site you are in is legitimate and is the real one you intended to visit. Its URL should begin with "shttp" or "https." Oftentimes, fraudsters will divert unknowing website visitors to mirror sites that are malicious in nature.
Spend a few minutes reading through a website's privacy policy so that you will understand if and how your personal information will be used or shared with a third party.
Keep a record of all transactions and verify all credit and debit card statements to ensure accuracy. Immediately report any errors, discrepancies, or surprises.
And most of all, enjoy your shopping experience. Now more than ever in history, the world is literally open to us, and we can enjoy the wares from just about anywhere on earth. Shop safely and securely and happy holidays!
You've probably heard of the "dark web." If you've ever wondered where a stolen credit card turns up after a cyberattack against a company or financial institution, that'll be the place. But what exactly is the dark web and what does it look like? And do you know what risk it poses to your business?
Welcome to the Digital Underground
The internet is composed of billions of web pages spread across millions of web servers worldwide. Only a small percentage of those pages are accessible through a conventional search engine like Google. Known as the "open web," this collective of data makes up about 5% of the total internet.
The other 95% is called the "deep web" and consists of web pages that are designed to evade a search engine's algorithm. Think of your email inbox or your online banking account—a Google search won't pull them up. Everything from internal business networks to confidential academic journals are out of reach. Web pages on the deep web aren't necessarily nefarious or illegal. They're mostly where private user activity goes on daily.
Then there's the "dark web." It's a very small, concealed part of the deep web that's made up of sites accessible only with specialized web browsers and other software. Although the dark web has legal uses, it also attracts cybercriminals that wish to conduct activity beneath police radar. Hackers often sell stolen personal identity and company information, as shown in this screenshot of a page featuring a menu of consumers' payment data for purchase. Notice how they may also provide a card holder's ZIP code, SSN (social security number), DOB (date of birth) and other intimate details that'll fool an inexperienced fraud analyst into thinking nothing is amiss when the card is used.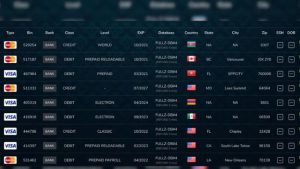 A screenshot from the Russian Market, a forum that specializes in carding and related services. Picture: VMware Carbon Black Source: Supplied
Is the Dark Web a Danger to Your Business?
Although it isn't a direct threat, the dark web is where fraudsters acquire stolen credit cards so they can attack your online store. NoFraud helps businesses thwart this threat by using a combination of human intelligence and AI-powered, multi-layered fraud screening technology to instantly detect and block fraudulent orders in real-time, eliminating chargebacks and boosting order approval rates.
Want to learn more about how we're fighting fraud? Visit www.nofraud.com.
A harmful fraud scheme from the past has recently reemerged—ready to strike merchants when their defenses are low. Here's what you need to know.
Everyone loves the revival of an old classic. Except when it comes to fraud.
Recently, fraudsters have revived a conniving scheme that can lead to chargebacks on high-value purchases. With the holiday season just around the corner and fraudsters are gearing up to take advantage of the vulnerable, it's especially important to make sure you don't become a victim. And that starts with knowing how it works and what signs to look out for.
How it Works
It begins with the fraudster stealing the cardholder's information. (Usually, they have access to all of the cardholder's cards, indicating that the cardholder was likely hacked.) The fraudster then uses the cardholder's real name, phone number, and address—but usually a brand new email address—to place a high-value order. Since most of the information used is legitimate, the order is not detected as fraudulent.
As if that's not bad enough, here's where it gets really insidious.
The fraudster, posing as the company from which the order was placed, sends an email to the cardholder requesting that they confirm the purchase—and asking whether they're happy with their item. (The email address usually does not include the company's legitimate domain, e.g. companyname1@gmail.com.)  Alternatively, the fraudster may call the cardholder on the phone using a fake company number.
The cardholder responds that they did not order the item and, seeing the charge on their card, realizes their card has been compromised. However, they believe the fraudster is a legitimate rep from the company and will help them resolve the issue. The fraudster then "helpfully" provides the cardholder with "return labels," promising a refund when the order is returned. When the item arrives at the cardholder's address, they unknowingly ship the item directly to the fraudster—never to see their money refunded.
Just like that, the merchant receives a chargeback and loses the high-value item.
Here are a couple of tips to minimize your chances of falling victim to this kind of fraudulent behavior.
1. In most of these cases, fraudsters test multiple cards until they find one with a sufficient balance for the high-value order. If you see multiple card attempts on orders, that should raise a red flag.
2. On high-value orders, verify the legitimacy of the email address used to make the purchase.
The downside to these solutions is that they require a careful manual review of all orders. If you're looking for a fraud detection solution that's less time-consuming, more efficient, and delivers decisions with the highest level of accuracy, NoFraud may be a perfect fit for your business.
NoFraud's proprietary software combines machine learning technology with human expertise to guarantee safe checkout, detect and prevent fraud, and eliminate the risk of chargebacks. In the rare case that a chargeback manages to slip through our system, you're covered by our 100% Chargeback Protection Guarantee. Click here to get an instant quote.
If you would like to share your experience with this fraud trend or if you have any questions, please feel free to reach out via email to shoshanah@nofraud.com.
NoFraud's Director of Business Development, Shoshanah Posner, recently joined the eCommerce Fastlane podcast to discuss the latest fraud trends impacting eCommerce.
In this podcast, you will learn:
– Current fraudster landscape as it relates to data breaches, stolen card data, and synthetic identities.
– What is the Dark Web and what are people doing there?
– Reshipper fraud, triangulation fraud, mule fraud, and how you can protect yourself.
The podcast can be found here. Happy listening!
A new fraud trend is developing in the eCommerce world, and it's especially hard for most fraud detection solutions to catch. Known as a fraud mule attack, parcel mule scam, or reshipping scam, this notorious form of fraud harms innocent victims beyond the merchants that are scammed.
In this blog post, we'll explain how fraud mule scams are operated, as well as tips on how you can keep your business safe and fight chargebacks.
Here's how a fraud mule scam works:
1. The Promise
A scammer or group of scammers starts by recruiting unsuspecting accomplices. The scammer advertises a work-from-home position on a job board or social media site, promising a quick and easy way to make money as a gift wrapper, shipping inspector, packaging assistant, or similar title. All the applicants have to do, they are told, is receive packages to their home address and reship them to another address, often located in Eastern Europe or Nigeria. One study found that most shipping fraud scammers operated in or around Moscow, with ninety percent using mules living in America to ship packages to Russia.
When advertising the fake job opening, the scammer will often target low-income neighborhoods to take advantage of people desperate for more income. To the job applicants, the promise of earning a lucrative salary for performing simple and easy tasks must seem too good to be true—and it is.
2. The Setup
The fraudster hires one or more people, who will become his "mules," or "drops," as they are called by many scammers. Once they've chosen the mules, the fraudsters will collect their new hires' personal information, ostensibly in order to pay them for their work. This usually includes their Social Security numbers, dates of birth, and banking information. Then, sophisticated fraudsters will add their "employee's" billing address to the account of a stolen credit card via social engineering, using cards issued by banks with lax security.
3. The Purchase
Following instructions from his or her "boss," the new "employee" will then make an expensive online purchase, unwittingly using the stolen credit card linked with their personal information. These purchases usually consist of valuable items that can easily be resold, such as consumer electronics.
From a fraud prevention standpoint, the order looks like a perfectly safe order. There is no detectable AVS mismatch; the customer's billing address matches that on record at the bank, the shipping and billing addresses match and the name on the order is consistent with public records of where the "cardholder" lives.
Variations:
In a simpler but slightly less fool-proof version of the same scam, the fraudster will pay for the purchase himself (using the stolen credit card), and use the fraud mule's shipping address. The fraud mule doesn't pay for the packages they receive, but because their address and personal information is being used, they still act as a buffer between the scammer and the stolen goods.
Other scammers will ask their "employees" to pay for shipping costs themselves, promising to reimburse them later. Since many fraud mule scammers are based overseas, the cost of reshipping orders can be significant for the mules being taken advantage of. Of course, the fraud mules never receive reimbursement for the money they lay out.
While some small-time fraudsters carry out the entire scam on their own, more serious criminals operate the scam as a service to other crooks. The "operators," as they are known, set up a network of mules and then charge other scammers (known as "stuffers") to reship packages through the mule network.
5. The Aftermath
The merchant processes and ships the order to the "employee," who sends it on to the fraudster. The real owner of the credit card sees the fraudulent charges to his account and calls his bank. Eventually, the merchant receives a notification and a chargeback fee.
The consequences can be devastating. The merchant loses valuable merchandise and receives a chargeback. The unsuspecting "fraud mule" can be held legally accountable for trafficking stolen goods, and will usually receive no payment for his or her "work." Most are unceremoniously fired within thirty days of being "hired," as the scammer tries to avoid detection by cutting ties with his mules.
In the worst scenarios, the scammer will "pay" the mule with a fraudulent check or money order, made out for more money than has been promised. The mule will be told to keep the amount he or she has "earned" and transfer the difference back to the "employer." The mule will deposit the bad check and send the difference to the scammer from his or her personal bank account, only to be held liable by the bank for the full amount when the check is discovered to be counterfeit.
Why is this type of fraud happening now?
Fraud mule scams typically require stolen payment credentials, which can be obtained by attacks from hackers. Given the rash of data breaches that have occurred in recent years, the new trend of delivery address fraud comes as no surprise. The Equifax data breach in 2017 exposed the data of 140 million Americans, including, in some cases, credit card numbers. In March of 2019, 106 million people in the United States and Canada had their records exposed. Included among the stolen data were 140,000 Social Security numbers and 80,000 linked bank account numbers.
These incidents are only two examples of a growing global problem. The market consultancy Juniper Research projects that the number of records stolen in data breaches will increase 22.5% per year through 2023, reaching a staggering 146 billion private records compromised. Each one of these stolen records can be used to place fraudulent orders, putting untold numbers of businesses and individuals at risk.
How will this fraud trend affect your business?
Fraud mule scams typically involve large orders, often in the thousands of dollars. Because the most sophisticated scammers link their employees' data to stolen credit cards, the fraudulent orders appear perfectly legitimate to most fraud prevention systems.
With so much at stake, merchants need to be able to identify orders placed by mules. Even one chargeback can be devastating to the bottom line, especially for merchants with narrow profit margins. On the other hand, overcautious fraud-prevention solutions result in lost sales.
Traditional fraud-detection solutions can't keep up
It's hard to estimate the amount of fraudulent behavior that goes undetected every year, but there are always new schemes being developed by unscrupulous thieves. As new methods of fraud evolve, standard rules-based fraud-detection systems fall short, unable to stay ahead of the trends.
The fraud mule scam is a perfect example of a fraud trend designed to slip past a rules-based fraud prevention solution. Most machine learning systems would also fail to uncover it because no similar fraud tactics would have been in the labeled training data for the supervised learning systems.
What can you do to protect your business from fraud mule attacks?
To avoid losing valuable merchandise to fraud mule scammers, you'll need to learn to spot the red flags that many such scams have in common.
– Order Velocity:
Some scammers cut their mules loose (usually by pretending to fire them) after ordering and reshipping one large, expensive purchase. Many more scammers, however, try to send as many packages as possible through their mules before firing them, usually after about thirty days. That means you'll see a sudden spike of orders to one address, all in a short period of time, from a customer who's never done business with you before. If one of your customers (and especially a new customer) is ordering more frequently than is normal, consider it a red flag.
– Income Disparity:
Fraud mule scammers need to find mules who are desperate enough for money, and limited enough in employment options, that they'll jump at the chance to reship packages. For this reason, they tend to target low-income neighborhoods.
At the same time, scammers are interested in stealing expensive items with high resale value. If you notice that a customer has placed a particularly expensive order for delivery to a low-income neighborhood, look deeper. You might be looking at an order placed by a fraud mule.
– Delivery Address Mismatch:
If you're suspicious that an order might be part of a fraud mule scam, look up the cardholder's address. If the scammer hasn't managed to add his mule's information to the stolen credit card, you'll see that the delivery address doesn't match the cardholder's address on file. If this is the case, you can call the number associated with the cardholder to confirm that they placed the order.
Beware, though: if you're dealing with a very thorough scammer, you might find yourself talking to someone who was hired to impersonate cardholders for just that reason.
Nothing beats expert humans
Today, even with advanced fraud rules engines and machine learning, merchants still need experienced fraud analysts to catch the sharpest fraudsters out there. NoFraud fuses man and machine to create the most effective fraud detection system available to interface with your integrated payments process, ensuring peace of mind for you. It's a solution that has seen tremendous success in combating the recent wave of fraud mule scams. Using NoFraud's cutting-edge technology, our expert analysts spot the subtle clues across our customer data and react quickly, saving our clients millions in potential fraud losses.
To learn more about this new fraud trend and how NoFraud can help you protect your business, reach out via email to shoshanah@nofraud.com
This article was written by our director of business development for Entrepreneur.com.
As an eCommerce seller, there are multiple responsibilities juggled between you and your team — sourcing product, quality control, customer service, SEO, HR. One of the tasks that is often overlooked, until it is too late and very costly, is fraud prevention.
With the frequency of data breaches recently — 1,253 reported breaches in 2017 alone — stolen credit card data is readily available to cybercriminals. According to a recent Javelin study, $16 billion was lost to fraud last year. While the credit card companies identify and stop some of the credit card fraud that occurs, any fraudulent charge that slips through their fingers and makes its way to your website is your responsibility to stop. If you miss one, you will know about it, in the form of a fraud chargeback from your bank.
1. Classic fraud.
This type of fraud is generally committed by unsophisticated fraudsters. Stolen credit card credentials are purchased on the dark web, and goods are sent to reshippers in an attempt to retrieve the stolen merchandise. Often, internet proxies are used to mask the international IP where a majority of this type of fraud originates.
2. Triangulation fraud.
This type of fraud involves three parties — the fraudster, the unsuspecting legitimate shopper and the ecommerce store.
An online storefront is created by the fraudster, often on eBay or Amazon, that offers high-demand goods at extremely low prices. The store collects payment for the goods it sells. The fraudster then uses other stolen credit card data and the names collected in orders on his online storefront to purchase goods from a legitimate website and ships them to the customers that purchased on his new online storefront.
This type of fraud can usually be identified by the products that are targeted as well as some investigative work by locating the unsuspecting shopper who can identify the storefront where the stolen goods were purchased.
3. Interception fraud.
Fraudsters will create orders where the billing and shipping match the address linked to the card. Their goal is to intercept the package in any of the following ways:
Asking a customer service rep to change the address on the order before shipment.
Contacting the shipper to reroute the package to an address where they can retrieve the stolen goods.
In cases where the fraudster lives in close proximity to the cardholder's billing address, physically wait near the address for the delivery to arrive and offer to sign for the package as the homeowner is not available.
4. Card testing fraud.
This is the practice of testing the validity of a credit card number, with plans to use valid credentials at another website to commit fraud. Fraudsters target websites that reveal a different response for each type of decline. For example, when a card is declined due to an incorrect expiration date, a different response is given, so they know they just need to find the expiration date. This is generally done by bots, and transaction attempts happen quickly, in rapid succession. The data on the orders will often be identical, either all the data or just a subset of data — like the shipping address.
5. Account takeover fraud.
This occurs when fraudsters get hold of a legitimate customer's login credentials and take advantage of stored credit cards to purchase goods. An update on the shipping address will usually occur shortly before purchase so the fraudster can retrieve the stolen goods.
6. Fraud via identity theft.
In this case, the fraudsters assumes another person's identity, creates credit cards in the victim's name and goes on a shopping spree. This type of fraud is increasing rapidly as the number and scope of data breaches increase. It is also the most difficult to identify as the fraudsters behind identity theft are quite sophisticated.
7. Friendly fraud, also called chargeback fraud.
An online shopper will make a purchase, then issue a chargeback, claiming their card was stolen. The chargeback usually occurs after the goods are delivered. This type of fraud is traditionally not carried out by hardcore criminals but rather by consumers who are clearly aware of what they are doing. This type of fraud is difficult to detect but can often be won via chargeback representing.
As we make more cashless payments for retail purchases, restaurants, and transportation – not to mention the increase in online shopping – wallets loaded with legal tender may become a thing of the past. According to 2018 research by BigCommerce, software vendor and Square payment processing solution provider, 51 percent of Americans think that online shopping is the best option. Last year, 1.66 billion people worldwide bought goods online. And the number of digital buyers is expected to exceed 2.14 billion.
Unfortunately, growing sales may mean not only greater revenue but also bigger losses due to fraud. For instance, 63 percent of businesses that participated in the 2018 Global Fraud and Identity Report by Experian claim to have the same or higher levels of such losses over the last year.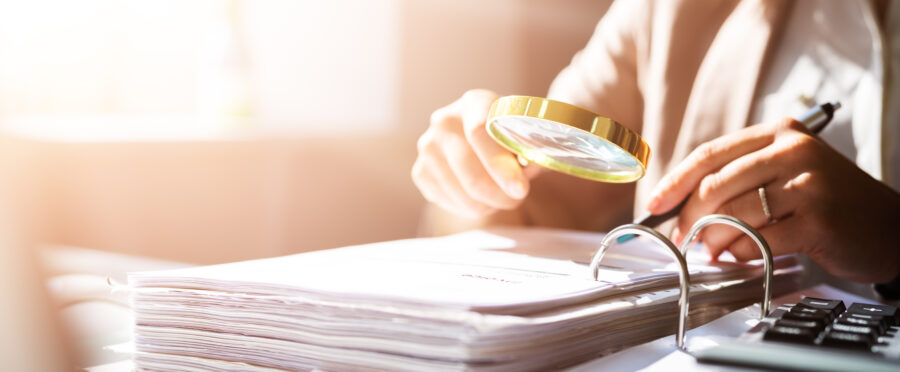 Originally posted on Altexsoft.com. Read the article here.