Imagine for a minute that your eCommerce business was instead a brick and mortar establishment. Let's hone in on the checkout process. Is the line awaiting checkout long? Is it a pleasant area or distracting? Are the cashiers efficient? How many types of payments do you accept? Do you demand any additional information to complete a purchase, like a photo ID or phone number? Are there any fees that the customer is only made aware of at the register? Can a customer receive assistance loading merchandise into a vehicle? How many people stay the course, how many people give up and walk away before making it through to the cash register?
When running a business, these are very important questions to ask, answer and analyze. Even more so, for an online shop. According to tens of studies done by Baymard Institute analyzing cart abandonment, 70% of online shopping carts get abandoned. That is a staggering statistic! So why is that so and how can you recover abandoned shopping carts?
Abandoned Cart Recovery Email
One tried and true abandoned cart recovery tactic is to send an abandoned cart recovery email. In fact, experts in the field suggest sending three abandoned cart recovery emails.
The first email should be sent within an hour of the abandonment. The tone of the first email should be friendly and helpful, for example, "Hey, did you forget something. Don't worry, it's still here for you."
The second email should be sent 24 hours post cart abandonment and should have a more urgent tone. For example, "Items are running low, get it before it's too late."
The third email, which would be the final attempt (as more than three emails may get you banished to the spam folder) should be sent within seven days of the second email. This last attempt to entice a hesitant customer should include an incentive such as a discount or free shipping.
While sending abandoned cart recovery emails are a good strategy, they are a reactive move and respond to a problem that already occurred. Wouldn't it be better to prevent the problem in the first place?
Why Do Carts Get Abandoned?
Let's take a look at the reasons for cart abandonments during checkout and discuss how they can be avoided.
Reason #1:
Hidden or added fees are always a disappointment to shoppers. Additional costs added at checkout may put the whole order beyond what the customer was willing to pay.
Solution:
Avoid adding too many fees at the time of checkout. Make shipping rates clearly visible from the get-go so that there aren't any surprises.
Reason #2:
Creating an account is time consuming. Creating a store account also requires divulging more additional personal information than a shopper may be willing. It also necessitates creating a new password. All that friction would explain why needing a store account causes 24% of shopping carts to be abandoned.
Solution:
Always allow customers a "Guest Checkout" option that only requires an email address to make a purchase and doesn't require creating or remembering a password.
Reason #3:
Once an order is complete, customers resent waiting long periods of time to receive their new purchase.
Solution:
Provide shipping options to suit impatient customers.
Reason #4:
In order to avoid fraudulent orders, merchants require ALL shoppers, regardless of their fraud-risk, to provide more information than necessary to complete a purchase. For example, a billing address or phone number are usually not needed at all and are only used to vet a customer for fraud. All these extra fields lead to lengthy checkouts. Multiple page checkouts, waiting for pages to load, requiring customers to input many fields and/or options, deters 18% of legitimate shoppers. The more lengthy and complicated a checkout is, the more carts will be abandoned enroute to converting.
Solution:
Simplifying the checkout process and requirements, and/or providing a one page checkout or one-click-checkout can save a business from losing customers during checkout.
Reason #5:
Consumers are wary of sharing their financial information. If a site doesn't seem above board, trustworthy, or just give a shopper the jitters, they are likely to abandon their cart.
Solution:
Always display security certificates in a prominent way on your checkout page.
Reason #6:
Customers generally have an idea of how much money they are willing to spend on a particular purchase. If they assume their cart total is a certain amount and are then shown a completely different number, they may have second thoughts about completing the purchase. If they were unable to view all the prices and make a rough calculation of the total cost before reaching checkout, it will likely surprise them at checkout.
Solution:
Make sure all prices and fees are easily displayed and calculable prior to checkout.
Reason #7:
Many customers will be deterred by a site that has loading errors, or worse, crashes while a customer is shopping.
Solution:
Be on top of your technology. Make sure all applications are up to date and optimized.
Reason #8:
Shopping online from the comfort of one's home or phone is super convenient. However, the downside is not having a physical interaction with one's purchase before the deal is done. For that reason, a good return policy is of utmost importance to online businesses. Often, a customer will be mid-checkout when they remember they didn't verify that the item is returnable. This may lead a shopper to leave the checkout to search for the store return policy. Often, a customer gets distracted once they leave the checkout page and do not return.
Solution:
Make sure your return policy is conspicuous and can be easily found. It would be better for customers to be aware of your policy before they reach checkout. Make sure your customers are able to and feel comfortable returning an item that doesn't meet their satisfaction. Simplify the return process for them as much as you can.
Reason #9:
There are many credit card companies and alternate forms of payments, such as Paypal, Apple Pay, Afterpay etc. It is impossible to predict which payment your customer is most accustomed to using. If their preferred way of paying isn't available that can result in an abandoned cart.
Solution:
Provide the most popular alternative payment options to satisfy your customer base.
Reason #10:
Fear of chargebacks and fraud liability prompts merchants to set many fraud prevention rules at the payment gateway, in an effort to identify and stop high risk transactions. They may choose to decline orders where shipping and billing addresses don't match or other inconsistencies. However, often, legitimate shoppers are declined due to rigid risk thresholds. Falsely declined customers may not take well to being declined.
Solution:
Invest in fraud prevention solutions that are adept at identifying and stopping fraud while at the same time provide high approval rates.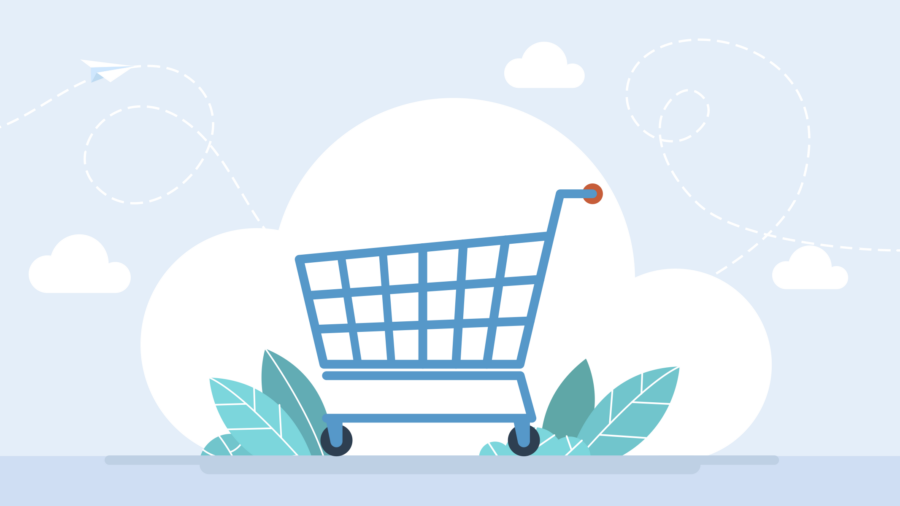 How to Decrease Cart Abandonment
Remarkably, six out of the ten listed concerns are completely resolvable with a smarter, better designed checkout. Baynard concluded this study stating that a whopping "35.26% increase in conversion rate" could be achieved "through better checkout design."
What would a better checkout design look like? A smart checkout would include the following features:
Modern, one-page checkout, to avoid losing customers while waiting for pages to load
No store account required
Dynamically adapting input fields so that customers are not asked for more information than actually required
Ability to view cart and pricing inline with checkout so that shoppers do not leave the checkout page to verify their items for purchase and then abandon the order
Auto-fill when email and device are recognized so that shoppers are swiftly sped through to conversion without friction or fear of fraud
Address suggestion from Google maps, eliminating typos, which may also result in a false suspicion of fraud
Display (or link to) store return policy so customers don't leave the checkout page to search for return policy and decide not to complete their order
Ideally, a one-click-checkout option would be available
Utilizing such a design can, according to research, potentially "translate to $260 billion worth of lost orders which are recoverable solely through a better checkout flow & design."
NoFraud Checkout
NoFraud has recently introduced a revolutionary new approach to checkout. NoFraud Checkout is sleek, intuitive, dynamic, and is optimized for increased conversions with real-time fraud prevention. NoFraud Checkout leverages the company's expansive fraud expertise to adapt to each customer's risk level, resulting in safe, quick checkouts for every shopper. Shoppers using their checkout don't ever need to create an account or remember a password. The entire checkout process is never more than one page, and has a one-click-checkout option for low-risk users.
Learn more about how NoFraud Checkout can help you reduce abandoned carts.
Once breached credit card data spills onto the dark web, it's only a matter of time before some of that data trickles into your eCommerce site's transaction volume. Nevermind that you've plugged all possible leaks in your payment process. Fraudsters will gleefully water down your order form with credit card data stolen from elsewhere. If you've ever wondered how that data flows from its rightful owner, across the depths of the dark web, and into your orders, then you need to listen to The Online Fraudcast's Episode 8–What Happens to Stolen Credit Cards.
No time to listen? We've broken out the highlights for you.
How does credit card data spill onto the dark web?
"Credit card numbers get compromised by any number of methods", says Brett Johnson, Consultant at AnglerPhish.com, and The Online Fraudcast's co-host. It may be a large database hack, such as Target or Home Depot, a phishing attack targeting the easily deceived, or malware installed on brick-and-mortar stores' POS systems. Or the data could be compromised on a smaller scale: card skimmers at gas stations, quick snapshots at restaurants, old-school theft of the mail, or fraudulent eCommerce sites (more on that later).
"The sad truth of it is that most of the time the people who are using stolen credit card data won't be caught," says Johnson, once known as the internet's original godfather. "Credit card theft is probably the easiest crime for cyber criminals to commit. You don't need a victim's social security number, and there are more credit card numbers available on the dark web now than there ever have been. It's no longer a problem that you can arrest your way out of."
What happens to a credit card number when it's stolen?
Its fate depends on whether it was part of a small- or large-scale breach.
In the case of small-time card skimmers or physical thieves, they're likely to put the data up for sale within 24 to 48 hours. Ironically, because these numbers are breached piecemeal, it can take longer for the issuer to realize what's happening. If the card's owner isn't vigilant, the useful lifespan of the card data can be longer.
Data lost in larger volumes takes longer to become available. A successful database breach or phishing campaign could yield millions of credit card numbers at a time. The perpetrators want to sell those numbers wholesale to distributors who will resell the data in smaller batches.
Before the distributors will buy the data, they need assurance that most of the numbers are valid. So, the breaching group will validate a small portion of the cards' information. Non-profits' donation forms are popular targets for validation, since the forms are designed to minimize the amount of friction for donors.
The validated data could appear for sale in as little as a week, or it could take months. It depends on whether an older batch of data has to sell first. Like your friendly neighborhood grocer, sellers want to move older product before making fresher batches available. Otherwise, they may not get any return on their work. Why?
"Large-batch data has a shorter lifespan because it's sold to multiple different resellers who are selling it through many different channels," says Johnson. "That data goes into use faster, and in multiple geographies. The card issuer is likely to notice the problem sooner and shut down all of the breached cards quicker."
How many people are committing credit card fraud?
There's no way to determine the absolute number of credit card fraudsters, but the dark web marketplaces offer some sense of scale.
By the time Johnson's dark web forum, Shadowcrew, was closed down in 2004, he estimates the community counted 4,000 active members.
When Alphaay was shutdown in July, 2017 it was the largest criminal network on the internet with 240,000 members (most of whom used the marketplace to buy drugs). Of those, Johnson estimates that up to 60,000 were active fraudsters.
(In a later episode of The Online Fraudcast, Johnson discusses the closure of Wall Street Market, which boasted 1.15 million user accounts at the time it was shut down. If we apply Alphabay's ratio of users to active fraudsters, that could mean over 250,000 people involved in credit card fraud.)
Big honeypots: one-day fire sales on no-name eCommerce sites
Remember the fraudulent eCommerce sites mentioned earlier? Here's some public service announcement material for you; those sites harvest discount-chasing consumers' credit card information. Karisse Hendrick, owner/principal consultant at Chargelytics Consulting, and Johnson's co-host described pop-up scam eCommerce sites offering Black-Friday-like deals.
"I saw one site offering very expensive exercise watches with biometrics for a very steep discount, which wasn't available anywhere else," says Hendrick. "The site claimed to have just a few of each of these expensive items for 'one day only.' Aside from a few other items, it was a pretty sparse website. I'd never heard of the company before."
This spurred Johnson to share how he would run such a scam, if he were still in the business of crime: "I would buy stolen credit card information to order high-value, in-demand items like those watches. Once I got those products in, I'd set up a merchant website and sell those products at a steep discount. It would take a little bit longer to monetize the stolen credit card data, but it would allow me to harvest all of my customers' payment information. Plus, this preliminary phase would make my merchant website look more legitimate. Two months down the line I could buy more stolen credit card data, run that data through my merchant website, without needing any products, and cash out."
eCommerce merchants caught in the middle
In this conversation, Hendrick is quick to point out that "Ecommerce merchants aren't the ones losing their customers' data, they just happen to be the platform by which criminals are monetizing stolen credit card data. There's a big difference between where the data comes from and where the data is used."
If you're managing fraud in-house, then check out these timeless Fraud Prevention Tips Every eCommerce Merchant Should Know. There's a good chance you're spending more than is necessary to solve the problem. Find out how much fraud is costing your business.