This article was written by our director of business development for Entrepreneur.com.
As an eCommerce seller, there are multiple responsibilities juggled between you and your team — sourcing product, quality control, customer service, SEO, HR. One of the tasks that is often overlooked, until it is too late and very costly, is fraud prevention.
With the frequency of data breaches recently — 1,253 reported breaches in 2017 alone — stolen credit card data is readily available to cybercriminals. According to a recent Javelin study, $16 billion was lost to fraud last year. While the credit card companies identify and stop some of the credit card fraud that occurs, any fraudulent charge that slips through their fingers and makes its way to your website is your responsibility to stop. If you miss one, you will know about it, in the form of a fraud chargeback from your bank.
1. Classic fraud.
This type of fraud is generally committed by unsophisticated fraudsters. Stolen credit card credentials are purchased on the dark web, and goods are sent to reshippers in an attempt to retrieve the stolen merchandise. Often, internet proxies are used to mask the international IP where a majority of this type of fraud originates.
2. Triangulation fraud.
This type of fraud involves three parties — the fraudster, the unsuspecting legitimate shopper and the ecommerce store.
An online storefront is created by the fraudster, often on eBay or Amazon, that offers high-demand goods at extremely low prices. The store collects payment for the goods it sells. The fraudster then uses other stolen credit card data and the names collected in orders on his online storefront to purchase goods from a legitimate website and ships them to the customers that purchased on his new online storefront.
This type of fraud can usually be identified by the products that are targeted as well as some investigative work by locating the unsuspecting shopper who can identify the storefront where the stolen goods were purchased.
3. Interception fraud.
Fraudsters will create orders where the billing and shipping match the address linked to the card. Their goal is to intercept the package in any of the following ways:
Asking a customer service rep to change the address on the order before shipment.
Contacting the shipper to reroute the package to an address where they can retrieve the stolen goods.
In cases where the fraudster lives in close proximity to the cardholder's billing address, physically wait near the address for the delivery to arrive and offer to sign for the package as the homeowner is not available.
4. Card testing fraud.
This is the practice of testing the validity of a credit card number, with plans to use valid credentials at another website to commit fraud. Fraudsters target websites that reveal a different response for each type of decline. For example, when a card is declined due to an incorrect expiration date, a different response is given, so they know they just need to find the expiration date. This is generally done by bots, and transaction attempts happen quickly, in rapid succession. The data on the orders will often be identical, either all the data or just a subset of data — like the shipping address.
5. Account takeover fraud.
This occurs when fraudsters get hold of a legitimate customer's login credentials and take advantage of stored credit cards to purchase goods. An update on the shipping address will usually occur shortly before purchase so the fraudster can retrieve the stolen goods.
6. Fraud via identity theft.
In this case, the fraudsters assumes another person's identity, creates credit cards in the victim's name and goes on a shopping spree. This type of fraud is increasing rapidly as the number and scope of data breaches increase. It is also the most difficult to identify as the fraudsters behind identity theft are quite sophisticated.
7. Friendly fraud, also called chargeback fraud.
An online shopper will make a purchase, then issue a chargeback, claiming their card was stolen. The chargeback usually occurs after the goods are delivered. This type of fraud is traditionally not carried out by hardcore criminals but rather by consumers who are clearly aware of what they are doing. This type of fraud is difficult to detect but can often be won via chargeback representing.
As we make more cashless payments for retail purchases, restaurants, and transportation – not to mention the increase in online shopping – wallets loaded with legal tender may become a thing of the past. According to 2018 research by BigCommerce, software vendor and Square payment processing solution provider, 51 percent of Americans think that online shopping is the best option. Last year, 1.66 billion people worldwide bought goods online. And the number of digital buyers is expected to exceed 2.14 billion.
Unfortunately, growing sales may mean not only greater revenue but also bigger losses due to fraud. For instance, 63 percent of businesses that participated in the 2018 Global Fraud and Identity Report by Experian claim to have the same or higher levels of such losses over the last year.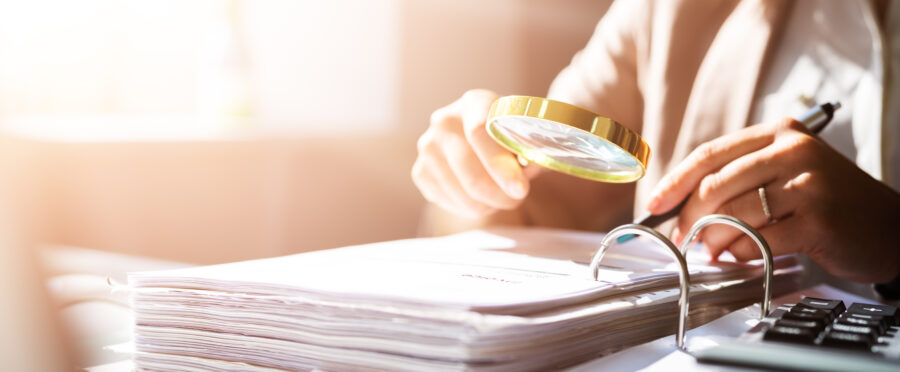 Originally posted on Altexsoft.com. Read the article here.
Payments companies and retailers have a sobering forecast to ponder for online fraud. By 2023, global online fraud losses from e-commerce, airline ticketing, money transfer, and banking services will grow from $22 billion projected in 2018 to $48 billion, says Juniper Research in a new report.
Thanks to the proliferation of synthetic identities—when fragments of real identity information is used to create a new identity—and account takeovers, criminals are increasingly skirting anti-fraud measures retailers and payments companies use, Juniper says.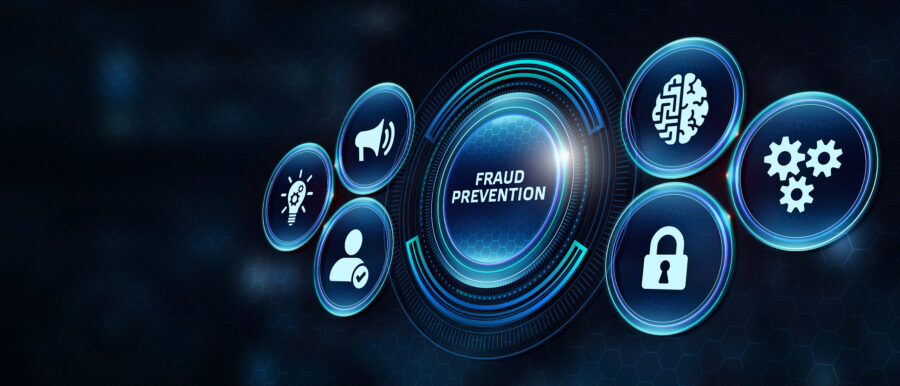 Originally posted on Digital Transactions by Kevin Woodward. Read the rest of the article here.
How much would you guess businesses lost to chargebacks in 2017? $10 billion? Maybe even $20 billion? Generous guesses—but not generous enough. Or, maybe you keep up with statistics and you read that the total cost of chargebacks came to $31 billion in a single year. Sorry, you're still not even close.
Uncovering the True Cost of Chargebacks
To find out what chargebacks are really costing merchants, we cannot simply look at merchants or the cost of merchandise lost. Chargebacks have a dramatic "bottom-line" impact that cuts across the entire payments ecosystem. They sap sales revenue and merchandise, they saddle businesses with a host of additional fees and administrative costs and they threaten critical relationships between merchants and institutions.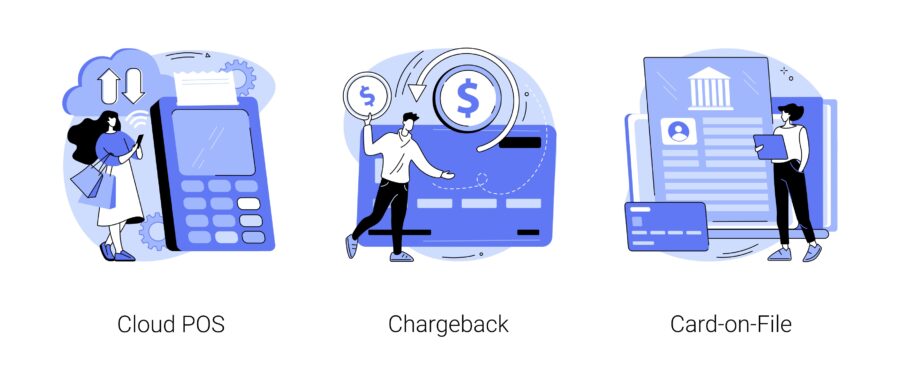 Originally posted by CardNotPresent.com. Read the full article here.
Original article was written by Jim Daly for DigitalTransactions.net
Merchants' actual fraud costs are up for the third year in a row and their total fraud-related expenses also are rising, according to the latest True Cost of Fraud study from LexisNexis Risk Solutions.
Fraud as a percentage of the revenues reported by the 653 retailer risk-control executives surveyed for the 2017 study was 1.58%, up 7.5% from 1.47% in 2016. As recently as 2013, fraud was only 0.51% of revenues before increasing to 0.68% the following year and then taking a big jump to 1.32% in 2015. (more…)
Contribution from freelance writer Jenny Holt
According to the Association of Certified Fraud Examiners, a typical organization loses 5% of revenue every year to fraud. For businesses, online fraud typically manifests itself in the form of credit card fraud, identity theft, mobile phone transaction fraud, international purchasing fraud, phishing scams, and downloaded malware that collects credit card information from customers. To protect your business and customers from this very prevalent and increasing threat, take the following steps into consideration. (more…)
Originally posted on internetretailer.com By Matt Linder.
All but one day so far this holiday season has produced $1 billion in online sales in the U.S., according to Adobe.
Interest in online deals showed no signs of slowing down hot on the heels of a strong Thanksgiving weekend.
Traffic to the top 25 U.S.-based online retailers was up 10% year over year Sunday and 4% on Saturday, according to data from the Verizon Retail Index shows.
Retailers should view this as a sign shoppers are both engaged and willing to spend, says Michele Dupré, group vice president of retail, hospitality and distribution for Verizon Enterprise Solutions. "This healthy spike in weekend traffic demonstrates the importance of getting promotions right when consumers are focused on ticking items off their holiday shopping lists," she says. (more…)
Written by Liz Parks for STORES Magazine
When e-commerce merchants try to manage their own fraud protection, they can invest substantial time and effort striving to make the right transaction decisions on their own. As they do, they risk significant losses from fraudulent orders or through "false positives" that mistakenly flag legitimate orders. According to the 2016 LexisNexis True Cost of Fraud Study, and average $2.40 per transaction is lost to online fraud. Although high-volume online retailers can use very sophisticated and expensive fraud protection programs, that has not historically been the case for lower volume online merchants with more limited financial resources.
Continue reading about how NoFraud automates the process for businesses, saving them time and money, here.
The '2016 American Express Digital Payments Security Survey' reveals that 70% of merchants in the U.S. have seen sales conducted via digital channels rise in recent times.
However, the report reveals that sales could be much higher if it wasn't for payment fraud. Overall, nearly half (48%) of online shoppers who have made a purchase online in the past twelve months – or about 80 million consumers – have experienced payment fraud. (more…)