As part of the online war companies wage to win consumers, referral programs have been critical to marketing growth tactics. Referral marketing is most effective when managed efficiently and optimized to attract the right customers. Unfortunately, recent findings have shown a new form of fraud rising and wreaking havoc on marketing and eCommerce teams.
Too many merchants are unaware of evolving fraud patterns among their digital orders. Even worse, in some cases, they are directly paying for that fraud. This occurs when fraudsters target merchants with generous referral programs to recruit new customers and receive gift cards or other valuable service elements for free.
A few notable referral programs (note: these have not been proven to have referral fraud…yet)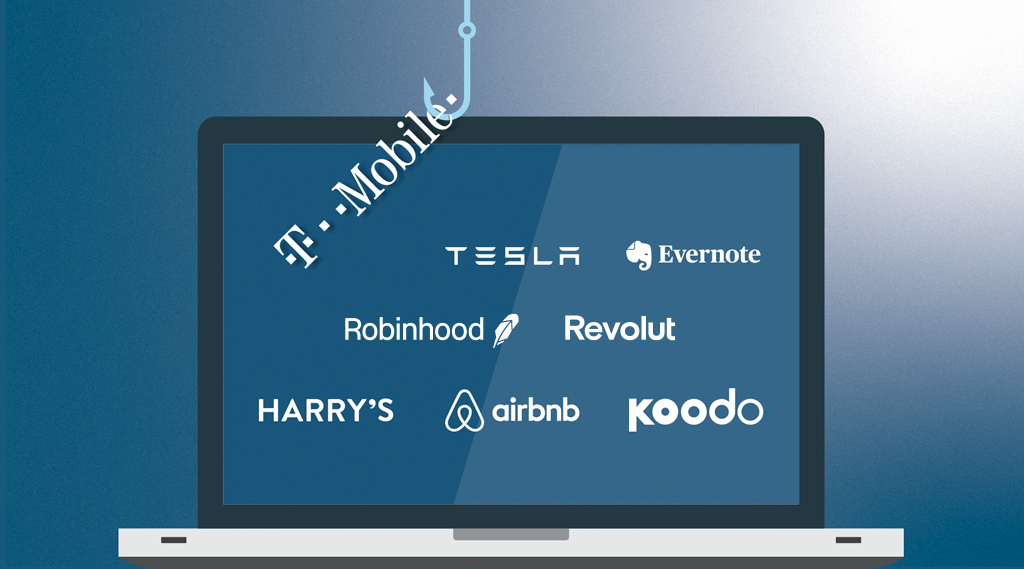 How Referral Fraud Works
Fraudsters hope to secure these referral benefits by signing up to the merchant's referral program. They then proceed to refer 'customers' to the merchant. However, many of these 'customers' are the fraudsters placing fake orders on stolen payment credentials (credit cards, PayPal, BNPL, etc). They create profiles with information that makes them look as legitimate as possible.
The merchant then pays the fraudster for the referral, and the fraudster redeems the reward. If the order is not caught, it will likely result in a chargeback from the cardholder.
In cases where the referral rewards can be "cashed out" without requiring a future purchase, the fraudster is not looking to receive items purchased by referred "customers." Their goal is only to obtain a referral reward, such as a gift card or cash bonus. This gives them an advantage, as they can enter any shipping address they want (including the actual cardholder's address!), and that flexibility is a critical element of their success.
In other cases, fraudsters will utilize this scheme targeting merchants with items they can easily "fence" (sell on 3rd party marketplaces or auction sites to unsuspecting consumers looking for a deal), while also accumulating multiple promotional codes for referring new "customers". In this case, they will send the items ordered to drop addresses where they can easily pick up the items. They will often sell bundles of promotional codes on fraudster forums, allowing the purchasers the ability to buy more items at a heavily discounted rate.
This Affects More than Fraud & Security Teams
Referral marketing allows businesses to tap into their existing community to gain new customers. However, fraudsters are increasingly trying to cheat loyalty programs. Loyalty program fraud increased by a whopping 89% in 2019.
Fraudsters taking advantage of these programs cost marketing teams a lot of money in customer acquisition costs (CAC), which results in a loss of money, not to mention skewed analytics for marketing performance.
Talkable, the leading referral marketing platform, explains that the three most common ways that this type of fraud can hurt your business are: forecasting false numbers, losing profits, and losing time.
How to Prevent Referral Fraud
We get it – referrals are great for the average merchant. According to ReferralCandy, referred customers bring you 25% higher profit margins AND are less likely to leave.
It is important to note that the continuing rise of this fraud pattern demonstrates the need to have a dynamic system in place to identify fraudulent orders and evolving threats. Marketing and eCommerce teams need to understand the types of orders that come through and if there are spikes in certain referral programs, they are currently running.
Tracking orders by the codes provided in your referral program from the time they are issued to when they are redeemed can provide an opportunity for identifying fraud through data analysis. If you start to see a high volume of orders that provided or received referral codes result in chargebacks, this is a strong indication of a referral fraud problem.
As an evolving fraud tactic, a team like NoFraud is critical as we can spot these orders through the combination of both technology and human fraud analysts. Traditionally, these would have slipped through the cracks, but NoFraud can provide insight into these trends and stop them from costing your business money.
---
Similar Articles