The recent coronavirus epidemic was a steroid shot to the eCommerce industry. Store closures and lockdowns prompted many to turn to online shopping for their consumer needs. Even post-pandemic, many shoppers have developed new online habits, while among certain demographics, fear of person-to-person contact still lingers.
With the increase in online shopping, came an increase in payment options. One of the front runners in the new payments field are the Buy Now Pay Later (BNPL) offers. According to thematic research by GlobalData, growth in the BNPL industry is expected to reach $166 billion by 2023.
Companies such as Affirm, Afterpay, Klarna, Sezzle, in addition to major credit card companies and financial institutions, have jumped onto the BNPL bandwagon with gusto. Insider Intelligence predicts the BNPL industry will reach $680 billion in transaction volume globally in 2025.
Here is what research indicates is driving the BNPL boom:
Lack of accruing interest, out of budget purchases, low credit score requirements, lack of available credit or bank account, are compelling shoppers to take advantage of BNPL offers. Additionally, whereas a credit card encourages future purchases, a BNPL transaction carries less of a financial commitment as it is applied to a single purchase at a time.
With the growth of the BNPL payments industry, comes the growth of eCommerce BNPL payments fraud. For a number of reasons, BNPL is a prime target for fraud, even more so than regular eCommerce credit card fraud.
The following vulnerabilities make fraud in BNPL transactions easier to pull off and harder to prevent.   
Elongated Transaction
Buy Now Pay Later allows customers to take ownership of merchandise without paying for it. In some cases, companies offer consumers the option of not making a single payment for 60 days. That means that fraudulent purchases will be undetectable for 60 days. This presents additional risk for merchants, as many fraudulent charges can be made by a single customer throughout that extended period of time.
Synthetic Identity Fraud
BNPL requires significantly less personal information than applying for a credit card. This enables the creation of fraudulent identities. Fraudsters will gather bits and pieces of a real identity and put it together like grandma's favorite quilt, just not as pretty. Fraudsters will phish for missing pieces of identifying data, such as a phone number or address. The result is not necessarily perfect, but enough to pass the rudimentary application process as a legitimate consumer.
Account Takeover
Account Takeover refers to fraudulent purchases that are made by a fraudster "borrowing" a legitimate account. The fraudsters either hack into the individual's email or device to gather usernames and passwords, or, more likely, they purchase the login credentials on the dark web. Purchases they make using this method appear to merchants as a legitimate purchase by a returning customer.
These three characteristics and types of BNPL fraud have an incredibly long lifespan, and can be difficult to detect. From pre-enrollment, which is plagued by Synthetic Identity Fraud, to post-enrollment, where Account Takeovers occur, to many weeks or months later when the transaction is finally complete and can be examined for suspicions of fraud.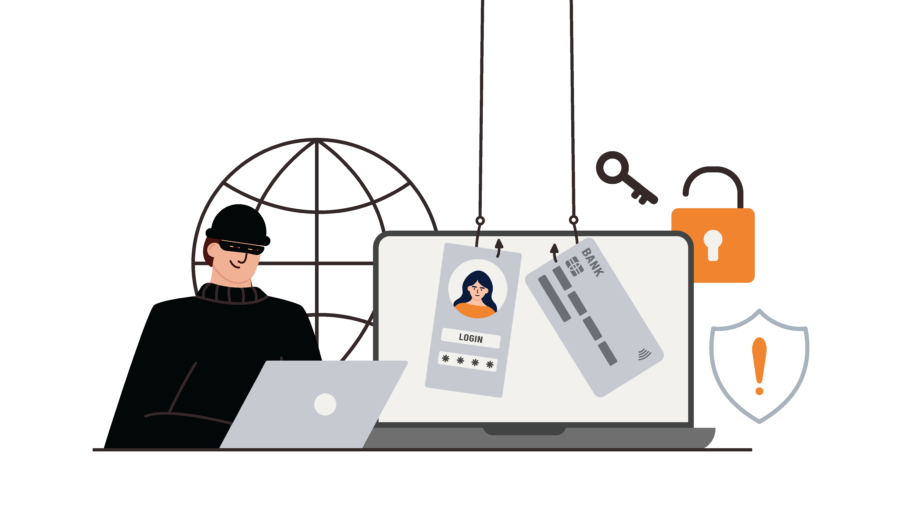 How To Spot and Prevent BNPL Fraud
Effective fraud prevention in BNPL transactions needs to to be more intuitive and longer lasting than industry accepted practices in the general eCommerce payments industry. Traditionally, eCommerce prevention relies on screening transactions for fraud once, at the point of conversion. That process will not be sufficient to prevent losses in the BNPL market.
With so many new customers entering the BNPL marketplace without any previous credit history or eCommerce exposure, identifying the fraudsters from the legitimate consumers is indeed challenging. Effective fraud prevention for BNPL payments necessitates identifying the individual behind each BNPL attempted enrollment with less information than would otherwise be available during a typical credit card purchase. Additionally, merchants need to be aware of returning customers suddenly requesting an address change or altering their financial information.
A globally established company, like NoFraud, with a network of thousands of retailers and has advanced intuitive proprietary technology can identify fraudsters with minimal data. They can accomplish this by using supporting analytics such as device recognition, geo-location, consumer patterns and behavioral trends.
NoFraud is not a "One Size Fits All" solution and takes great interest in tailoring their fraud prevention solution to fit the ever changing needs of the eCommerce market. To learn more about how NoFraud can help your business get ahead, click HERE.