Online sellers are sure to get a generous slice of the holiday shopping season pie as online sales are predicted to exceed $260 billion by year's end. While retailers prepare their inventory and cross-train reliable staff members to meet rising demand, they must keep tabs on consumer expectations and buying trends. Additionally, being aware of how to keep fraud costs down will ensure a successful season.
Holiday eCommerce Trends and Tips
Emodo's Annual Holiday Shopper Survey for Marketers finds that concerns related to Covid have decreased significantly, while financial concerns have surged 153%.
Health concerns have been replaced by fear of inflation and supply shortages, leading consumers to begin shopping earlier than usual. Nikki Baird, VP of strategy at Aptos, suggests rolling out promotions early to take advantage of the early shopping trend.
Consumers have largely returned to prevalent pre-pandemic expectations, like two-day delivery guarantees and free shipping. Including these offers on the part of eCommerce retailers remains a significant factor in whether or not shoppers will complete a purchase. Additionally, a general pandemic-weariness has given rise to nostalgia-driven purchases.
Financial concerns are compelling many customers to opt for BNPL (Buy Now Pay Later) payments, and the gifting of Gift Cards, as opposed to gift items, is also on the rise.
An increase in sales invariably increases fraud costs–either in the form of increased preventative measures, such as more time spent on manual review, or an increase in fraudulent transactions and chargebacks.
Cutting Holiday Fraud Costs
The first step in cutting fraud costs is identifying the sources of revenue loss. The more calculable expenses are the value of your chargeback losses, chargeback fees, and labor costs spent manually reviewing orders for fraud.
The less quantifiable costs are the rate of false declines and checkout abandonments due to excess friction during the fraud review process. It is common to assume customer satisfaction due to a lack of negative feedback. However, research indicates that only 1 out of 26 dissatisfied customers will reach out to the company and report the negative experience. Unless you prioritize your customer experience in your fraud prevention approach, you will likely lose customers.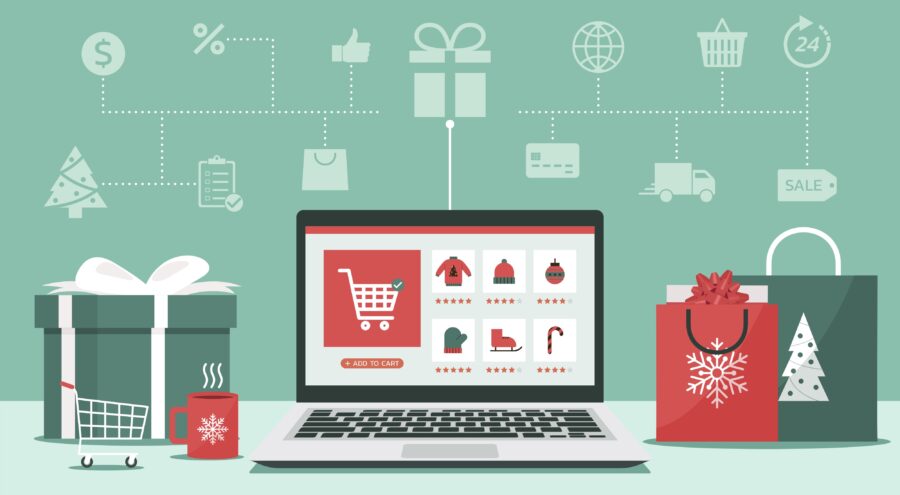 Decreasing Holiday Fraud Costs: A Two-Pronged Approach
Eliminate Fraud
Businesses need to learn about common fraud tactics and how to detect and prevent them. Any indication of deception or disguise should raise a red flag. Fraudsters will attempt to mask their true identity, so using a proxy, a burner phone, creating a new email address, or shipping to a freight forwarding company are often telltale signs of fraud, and those orders should be carefully scrutinized.
Another area of concern is identifying fraudulent chargeback claims. Dissatisfied customers may dispute a charge out of disregard for the merchant, out of spite in response to a negative experience with a business, or as an easier alternative to returning an unwanted item. Good customer service and an easy-to-follow return policy are reliable defenses against this type of fraud. Repeat offenders should be put on a customer block list and effort must be invested in gathering evidence and composing compelling chargeback representments to win fraudulent chargeback disputes.
Improve Customer Experiences
The second objective in effectively reducing fraud-related costs is ensuring that your fraud prevention solution is not rejecting legitimate customers or causing shoppers excess friction. An easy way to improve customer satisfaction is by offering a guest checkout for new customers and autofill options for returning customers. This will save customers time and effort at checkout. Not burdening your customers with unnecessary data collection or necessitating the registration of a store account can increase conversions.
However, if you suspect that your approval rate could be improved and that your fraud prevention solution may be blocking legitimate customers, you may want to explore a more advanced fraud prevention solution or try a side-by-side comparison with another solution.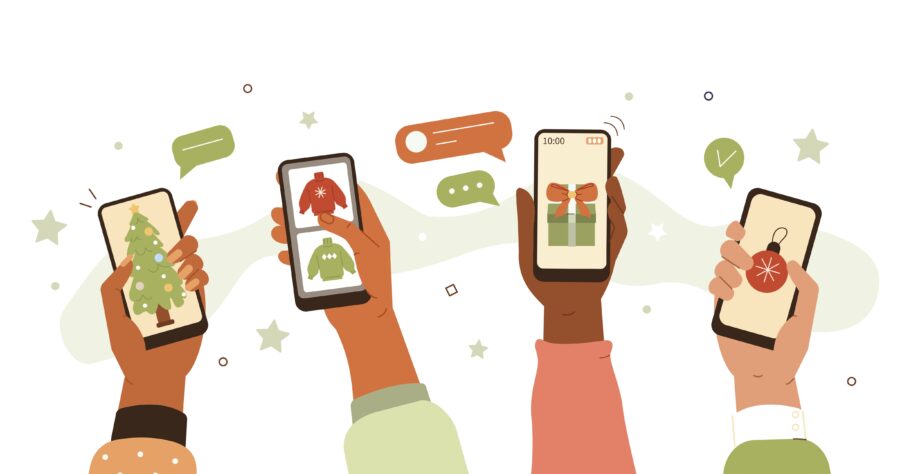 Effective Holiday Fraud Prevention Solutions
A full-service fraud detection and prevention solution combines machine learning with expert oversight, allowing human insight and system flexibility to be applied on a scenario-to-scenario basis. Decisions on a transaction, instead of risk scores, will remove the burden of manually reviewing orders from your internal resources. A full-service solution may also offer a financial guarantee for chargebacks and a chargeback management service to dispute chargeback claims using proven techniques and industry best practices. Ease of use and multiple integration options are crucial to eliminating losses during the transition. When all is said and done, a fraud prevention solution should decrease your fraud costs, increase conversions, and relieve you of all your fraud-related manual tasks.
Takeaway
Make the most of the upcoming Holiday Season by being prepared to roll out promotions early, offering free shipping, providing a great customer experience, and staying ahead of the fraud curve. Learn how NoFraud can alleviate all your fraud tasks and concerns, freeing up your time and resources to build your business and focus on your customers during this busy time.